Unusual places worth visiting in Paris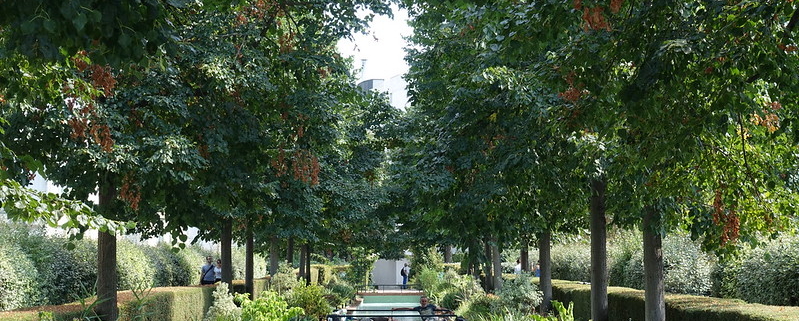 When you go to Paris for the first time, you want to see the main tourist attractions. There are more than enough of them to take an entire trip to see. But what should you do if you're tired of plowing through the endless crowds of tourists? Where can you go in Paris ifyou want to see something new and unusual? In this article, you'll learn about places that aren't super popular among tourists and are worth seeing for an experienced traveler.
Tropics in the center of Paris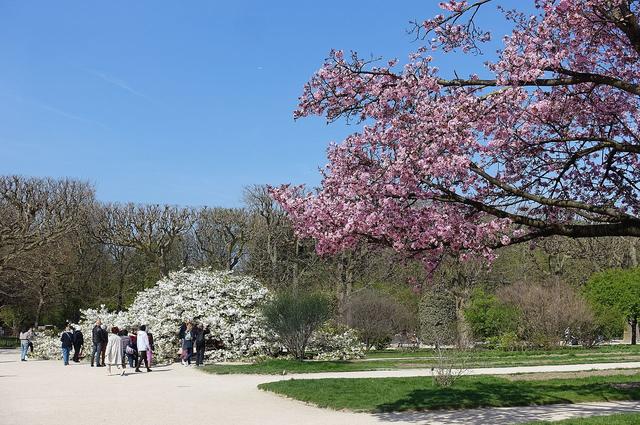 Jardin des Plants at 57 Rue Cuvier is the main botanical garden in France and a wonderful place to relax in Paris's 5th district. Inside you'll find the Serres Tropicales where there's a real tropical forest. Entrance is 7 Euros.
Flea market Porte de Vanves
Flea markets in Paris attract a lot of tourist attention, but you can skip the popular ones, especially if you've been there before. If you're in Paris on a weekend, go to Porte de Vanves which isn't far from the metro station of the same name. There are a lot of locals, few tourists, and lower prices than the over-hyped Clignancourt.
Park Coulee verte Rene Dumont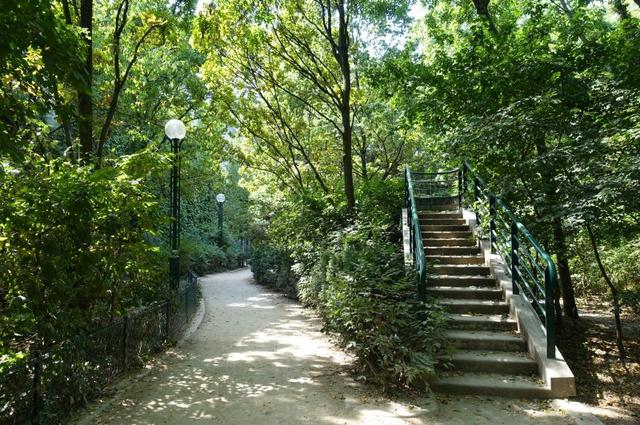 Many people dream of walking on the High Line in New York, but Paris has a place that is almost better than the famous Manhattan park: Coulee verte Rene-Dumont. This 4.7 km-long green pedestrian street runs along a closed railroad 10 meters above the city. You can walk or ride a bike from Bastille square to the Bois de Vincennes. There's a great view of the city up there. If you'll be in the 12th district, you should go see it.
Rue Cremieux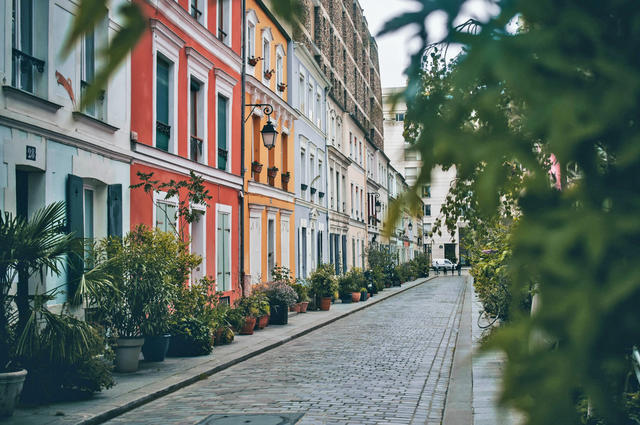 If you love colorful buildings, you should walk along Rue Cremieux in the 12th district. Based on the number of Instagram photos here, this cute Paris street might compete even with the colorful building on Burano island.
If you love unusual streets, we recommend visiting these unique locations:
Rue Cortot — a picturesque street on Montmartre made famous in the movie "Amelie."
Rue de Thermopyles — a narrow, slightly country road that is worth visiting in April for Wisteria lovers.
Passage Brady (& Prado) — little India in the heart of Paris.
Cite Florale — a few quiet streets in a noisy city, and a wonderful place to take pictures with winding plants in the background.
And also the old quarters of de la Mouzaïa and Butte-aux-Cailles.
Marche d'Aligre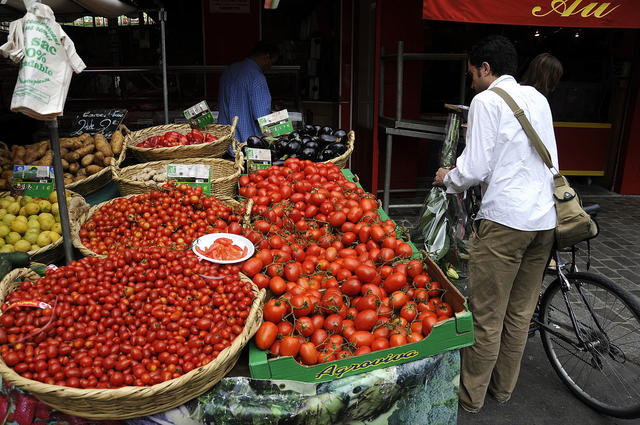 Of course, you can buy any food you need in supermarkets, but if you want to feel the atmosphere of a real French market, then go to d'Aligre (metro station Faidherbe-Chaligny or Ledru-Rollin). There are fewer tourists here than at Bastille and there are many flowers offered, fresh produce and a few inexpensive restaurants and cafes nearby.
Belleville — the center of street art in Paris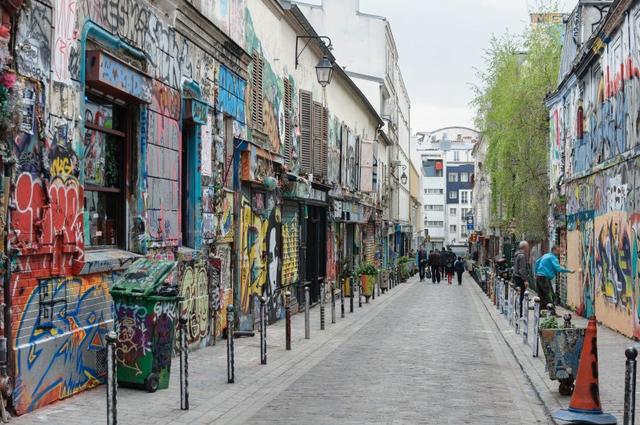 Belleville (metro station Belleville) is a neighborhood where Asian culture has merged with French hipster culture to create a uniqute environment. If you love graffiti, go for a walk along rue de Belleville and rue Denoyez, and then go up the stairs to the Parc de Belleville which has an excellent view of Paris. This area has many Chinese, Thai and Vietnamese restaurants.
Printemps viewing platform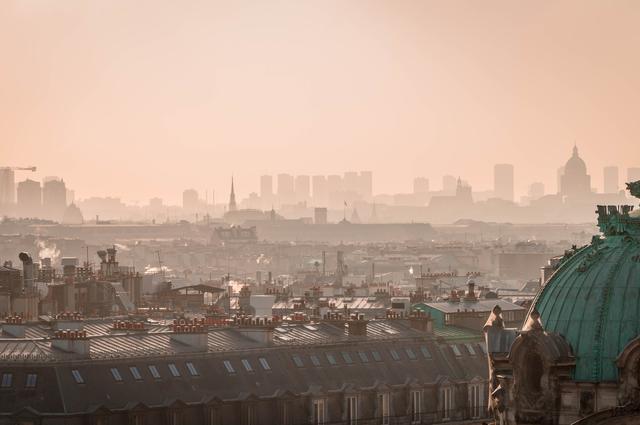 Paris has many viewing platforms, so trust us when we say the best are free. The platform on the Printemps mall's roof is one of the most comfortable ones, and there's a cafe there too. It's much nicer to relax in a comfortable chair with a cup of coffee and some dessert while looking out at Paris than spending 18 Euros to visit Montparnasse tower.
» MEER ZIEN – Where to go to see Paris from above
The best view of the Eiffel Tower from the Les Ombres restaurant
If you want to enjoy the view of the Eiffel Tower without tons of people, then you should go to The Musee du Quai Branly, specifically to its roof restaurant Les Ombres. It's not cheap, but the food is superb, and you can look through the glass walls and ceiling to see an amazing view of the Eiffel Tower.
Paris pet cemeteries
Many travelers want to see the grave of their favorite writer or philosopher, so Paris's cemeteries have attracted tourists for a long time. But alongside traditional burial grounds, Montmartre has a cemetery for dogs and other pets, the Cimetiere des chiens. It's a unique place with many original statues.
We hope your trip to Paris will leave you with many pleasant memories. This will happen for sure if you walk around Paris with our audio guides!
https://voyage10.com/wp-content/webpc-passthru.php?src=https://voyage10.com/wp-content/uploads/2021/04/28980190410_2d5aefb3c9_c.jpg&nocache=1
533
799
Alina
https://voyage10.com/wp-content/webpc-passthru.php?src=https://voyage10.com/wp-content/uploads/2022/01/voyage10_logo-2-300x95.png&nocache=1
Alina
2020-02-27 16:51:38
2022-12-24 14:31:27
Unusual places worth visiting in Paris