Rome for LGBT tourists: clubs, parties and hotels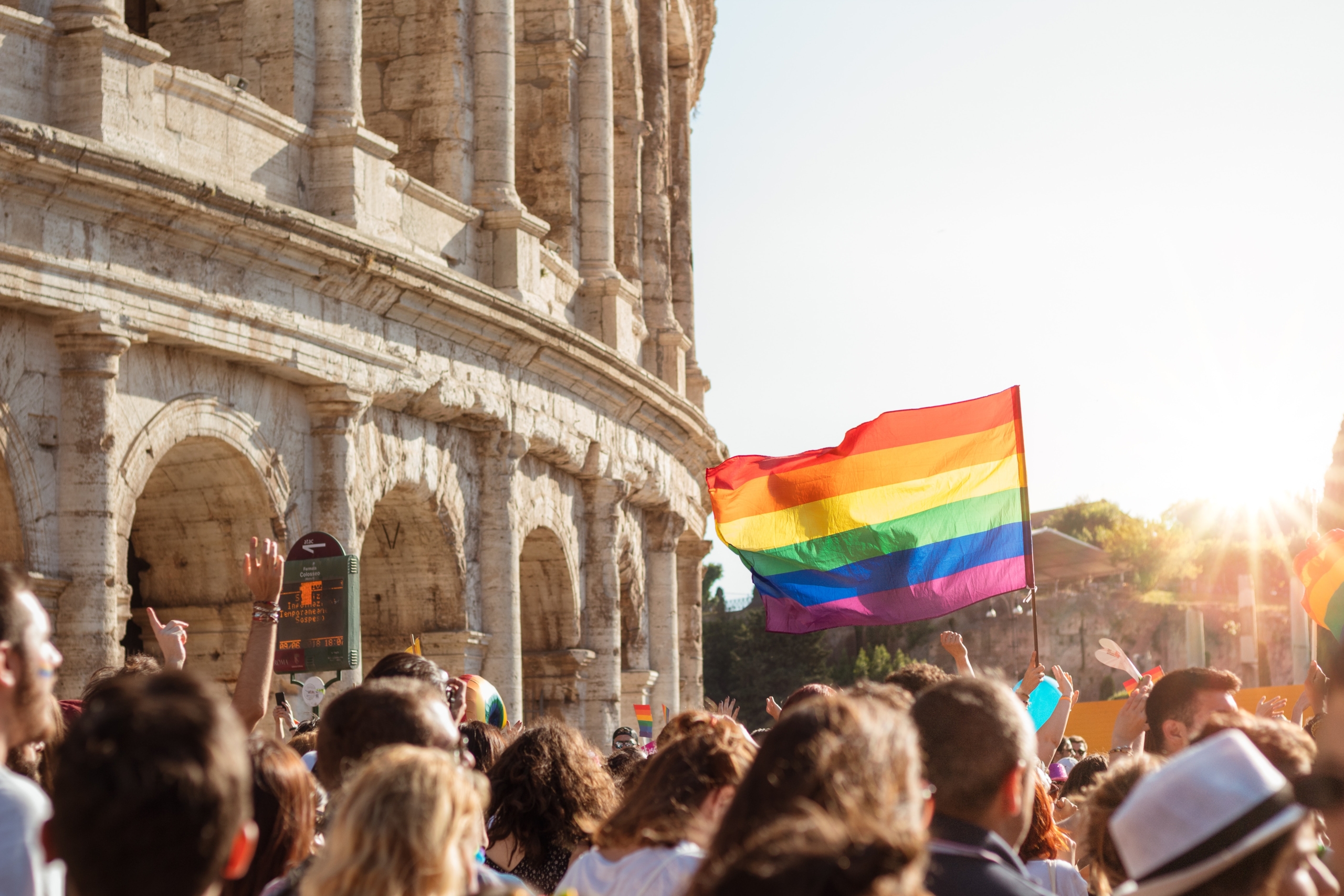 Rome is one of the cities on every serious traveler's list. There aren't many metropolises in the world where modern life blends in so organically with an ancient historical atmosphere. In several ways Rome is still a very conservative city, including its relationship with the LGBT community, and unsurprisingly the Catholic church has strong influence here. But Rome has a fairly large LGBT community that supports and develops the local gay culture.
LGBT-Friendly Places in Rome
There isn't a singular region in Rome where LGBT community members gather.
The majority of LGBT bars and clubs are spread throughout the city. Several of them are on Via di San Giovanni in Laterano street, which may be the only place in Rome that could claim to be the center of gay culture. It has the most popular gay bar in Rome, Coming Out (Via di San Giovanni in Laterano 8). You can drink and have a good time there, and it also serves lunch and dinner.
Not far from Coming Out is another famous gay bar, My Bar (Via di San Giovanni in Laterano 12). It's open from the morning until 2 am. It has a small dance floor with a DJ, so My Bar is good for dates and for having a party. Coming Out and My Bar aren't far from the Colosseo metro station.
You can also find gay clubs in other less central parts of Rome like Trastevere. There's a slightly old-fashioned bar called Garbo (Vicolo Santa Margherita 1) that has an interesting atmosphere and attracts a mixed crowd of women and men. It's a good place to drink a couple cocktails and they offer a variety of food, not just appetizers.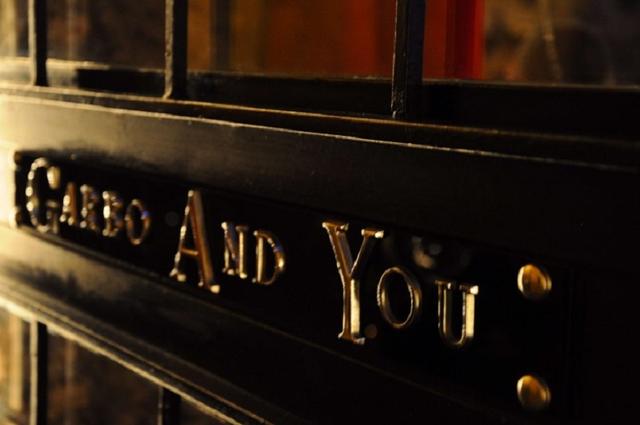 If you want to eat well before a long party, then the bar Beige is better for this. It's in the center of Trastevere (Via del Politeama 13), and it's open from Tuesday through Saturday from the morning until 2 am, and in the evenings from 7 to 10 there's a buffet. Beige has great thematic parties and best cocktails in Trastevere. Garbo and Beige aren't far from the Sonnino/S. Gallicano stop in Trastevere.
Here are some other interesting places in Rome for homosexuals. Hangar (Via in Selci 69, Cavour metro station) is the oldest gay bar in Rome and was opened in 1980. Bunker Club (Via di Santa Passera 27, Magliana – Vicolo Di Santa Passera bus stop) is famous for its strip shows. Europa Multiclub (Via Aureliana 40, Piemonte/carducci bus stop) is a night club with a sauna and Turkish bathhouse.
Keep in mind that in Rome, like in many other cities in Italy, you might need a membership card to get into bars and gay clubs. It costs about 8-15 Euros depending on the type of membership: either one-time or annual. You can usually get one at the entrance to several bars.
LGBT events in Rome
The most famous gay party in Rome that's open to anyone is Muccassassina, which happens every Friday in the night club Qube (Via di Portonaccio 212, Portonaccio-Arimondi bus stop). This is a club everyone, not just LGBT community members, but despite the mixed attendance, the atmosphere is very friendly and there are three large dance floors with different types of music for guests.
In general, you can just go dance in any night club in Rome. The atmosphere at parties everywhere is fairly relaxed and there's no aggression or unpleasantness. It's quite nice, especially considering that 50% of the club's guests are tourists from all over the world.
» See more – The 10 best night clubs in Rome
If you're looking for an event that is specifically for the LGBT community, then try to go to the monthly party Amigdala.It's not just a party. It's an interesting mix of a concert and a cultural performance. You can find the date and location of the next Amigdala party here.
One of the oldest gay traditions in Rome is the Saturday parties at Tommy At L'Alibi. This tradition is already in its 11th season. These parties are in the L'Alibi club (Via di Monte Testaccio, Piramide stop) that has a summer roof and patio as well as a huge dance floor.
Other than the regular gay parties in Rome's night clubs, there are also several large gay festivals. Every June in Rome there is the Rome Gay Pride parade. This event has been here since the early 2000s. Tens of thousands of participants go onto Rome's streets to address Italy's government and ask for their rights to be protected. But the Rome Gay Pride parade isn't just an official display. In the evening the parade turns into a series of parties throughout the city.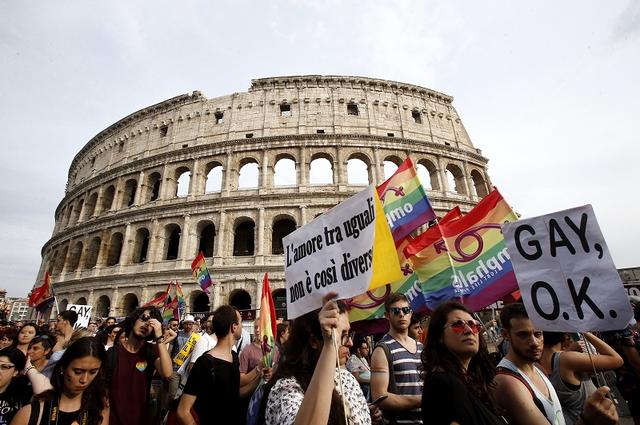 From June to September there is the Gay Village in Rome, which is the largest event for LGBT members. Rome turns into a gay quarter all summer long, and during that time the city sees various events like the Bear's Village parties, concerts, dance and theatrical shows and thematic movie showings. Every year the date and location for the Gay Village event changes, so make sure you double check on the site. More than 200,000 people take part in the Gay Village festival every year.
Hotels for LGBT people in Rome
You can find hotels or guest houses that are welcoming to LGBT people in every price range. This includes one of the most luxurious hotels in Rome, The First Roma Arte (Via del Vantaggio 14), which is not far from the Piazza del Popolo. You will find a trendy bar, elegant ambience and a restaurant with Asian cuisine. You can look at rooms here.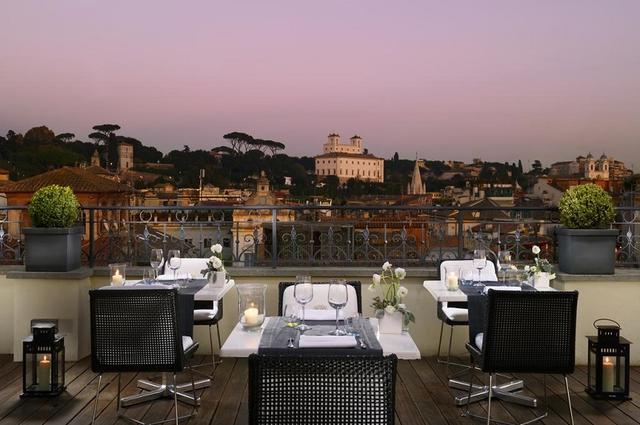 The First Roma Arte, Rome: book hotel in
Choosy travelers will appreciate another stylish hotel, G-Rough, with its vintage interior. It's located at Piazza di Pasquino 69, within walking distance of the Colosseum and Venice Square. Staying in First Luxury Art Hotel or G-Rough will cost from 170-300 Euros, but the level of service is very good. You can evaluate the hotels and book a room here.
If you want a price closer to the average, iQ Hotel Roma at Via Firenze 8 is worth looking at. Some of its positives are its excellent location not far from the Trevi Fountain, a sauna, a gym and a beautiful view. You can look at rooms and prices using this link.
iQ Hotel Roma, Rome: book hotel in
The name of this next hotel, Art By The Spanish Steps at Via Margutta 56 says it all. This hotel is close to two of Rome's main tourist destinations: the Spanish Steps and the street of artists, Via Margutta. The hotel itself has excellent breakfast, luxurious bathrooms and luxury class toilet amenities. Rooms of this quality cost in the 150-200 Euro range. You can book one here.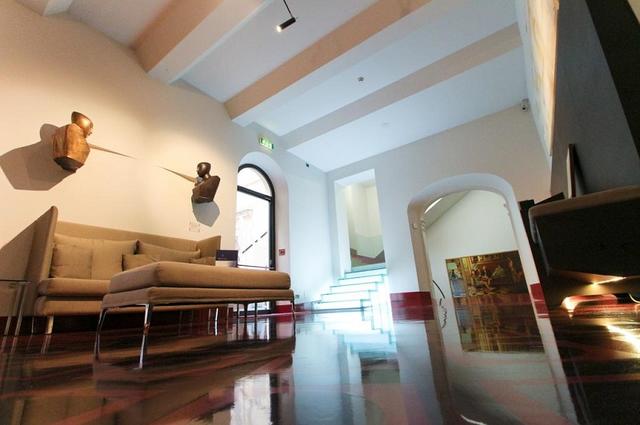 Hotel Art By The Spanish Steps, Rome: book hotel in
For a more affordable stay in Rome, we recommend looking at guest houses. They offer comfortable conditions with a more reasonable price. Domus Valeria at Via del Babuino 96 offers spacious rooms with AC and access to a garden on the roof. Keep in mind that all the rooms have shared facilities, but you get the opportunity to live near the Spanish Square for 65-130 Euros a day.
You can also look at the B&B Second Floor at Via di San Giovanni in Laterano 10, where every room has its own bathroom. This guest house is aimed at gay couples and is not far from the popular gay bar Coming Out. Rooms in B&B Second Floor start at 120 Euros. It's best to book in advance, and you can make a reservation with this link.
B&B Second Floor, Rome: book hotel in
Have an amazing trip!
https://voyage10.com/wp-content/webpc-passthru.php?src=https://voyage10.com/wp-content/uploads/2021/04/luis-cortes-u3cvo_3MN1Y-unsplash-scaled.jpg&nocache=1
1707
2560
Alina
https://voyage10.com/wp-content/webpc-passthru.php?src=https://voyage10.com/wp-content/uploads/2022/01/voyage10_logo-2-300x95.png&nocache=1
Alina
2020-05-31 19:20:06
2022-12-24 17:11:20
Rome for LGBT tourists: clubs, parties and hotels