The Most Beautiful Places in Provence

Are you still asking yourself "What can I do in Provence? What's there to see?" If so, we're here to tell you that it's a tourist's paradise, and everyone will find something they love here! Provence has many places worth visiting besides Nice and the French Riviera.
Walk around Marseilles' old port and try the fish soup
Marseilles is the oldest and the second largest city in France. It benefits from its coastal location, and it became Europe's cultural capital in 2013.
Marseilles has both tourist sights and beaches in abundance. It has the famous Chateau d'If, the old port and many other places that are worth visiting. Most importantly, it's sunny 300 days a year and has the warm sea nearby.
Finally, don't forget about the food! Marseilles is a coastal city where dozens of cultures intersect. Try the various seafood delicacies in local cafes at the old port, especially the bouillabaisse fish soup.
The best place to stay in Marseilles is in an Old Port hotel.
Old Port of Marseille: book hotel in
Get tan on the beach and enjoy the Cassis Calanques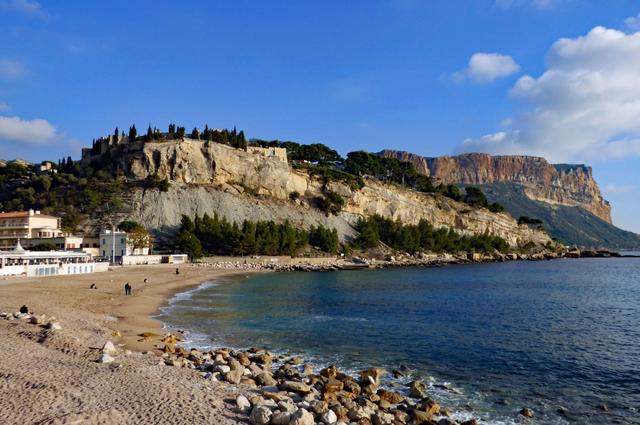 Cassis isn't nearly as famous as other nearby Riviera towns, but it's just as good as any of them. The town is beautiful, the beaches are outstanding, and it has the famous rocky creeks, the Calanques. It's an amazing sight: undoubtedly one of the most beautiful places in France. Cassis, like many other coastal cities, was once a fishing village. The old city center's atmosphere is well preserved and worth a visit.
Visit the Palais des Papes and the famous Pont d'Avignon in Avignon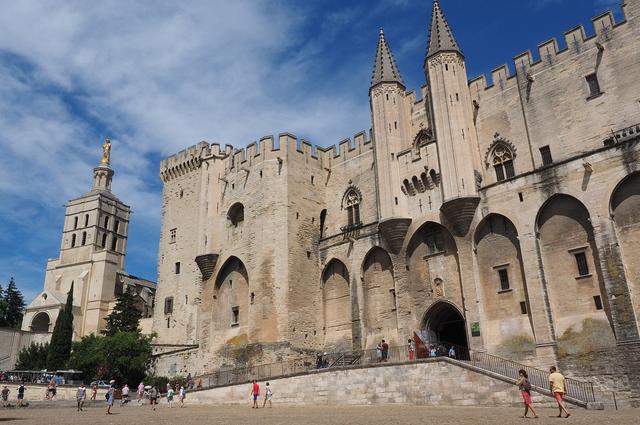 Avignon is one the most beautiful and oldest cities in the region. You can simply walk around the city, or you can visit some historical sites. The two most important are the Palais des Papes and the ruins of the medieval bridge. The Popes lived in Avignon for almost 100 years, so the largest Gothic cathedral in the world was built here. It's definitely a great place to visit.
Roman ruins in Saint-Remy-de-Provence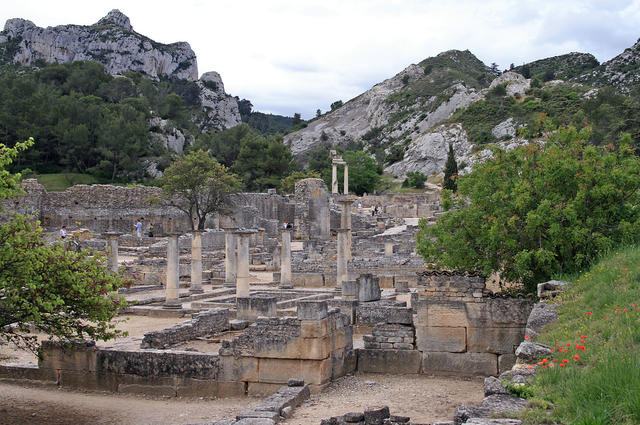 20 km south of Avignon, Saint-Remy-de-Provence is a quaint, traditional Provençal town. It's quiet, peaceful and has tons of history. Along with the Ancient Roman ruins, you can find the Monastery de Mausole psychiatric hospital where Van Gogh was unsuccessfully treated. Despite the town's small size, there are plenty of restaurants, shops, and hotels. A market is open every Wednesday, where you can find fresh Provence products.
Saint-Rémy-de-Provence: book hotel in
Discover the ancient stone village Les Baux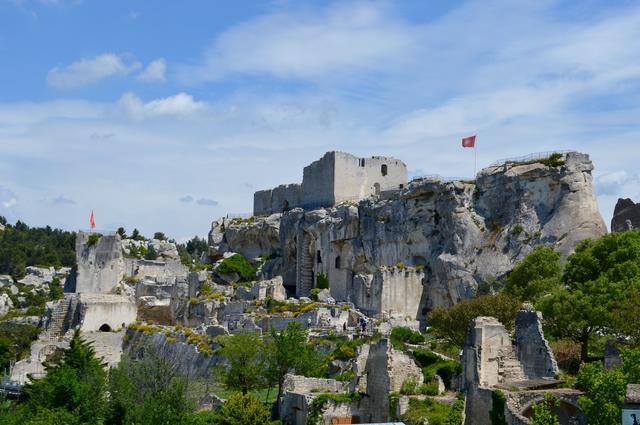 Les Baux is one of the most visited places in France and Provence. This village is about 25 km south of Avignon. People lived here in 6000 BCE. Les Baux was a powerful feudal domain. Poets and artists come here looking for inspiration in the beautiful surroundings. They say that Dante Alighieri described Les Baux as Purgatory. It's an utterly amazing place. Don't miss it on your visit to Provence!
Go on a hike in the Verdon Gorge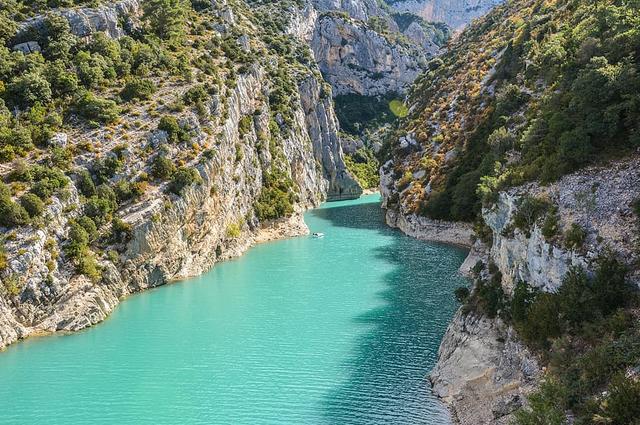 The Verdon Gorge, also known as the Verdon canyon, is the deepest canyon in Europe. It has a strangely bright green river that runs along the bottom. The canyon is 250-750 meters deep and only 8-90 meters wide. If you aren't an experienced hiker or doubt your physical abilities, consider an organized tour, which would also be quite interesting.
Gorges du Verdon: book hotel in
Enjoy Provence's marshes and pink flamingos
The wild wetland landscape of the Camargue reserve sharply contrasts with Provence's typical appearance. But this unique place is realy worth visiting. You can find wild white horses, bulls and even pink flamingos grazing here! The Rhone river delta is currently home to more than 500 types of migrating birds. It's a great place to ride a bike or a horse, or drive around and enjoy the sights and flocks of Provence's pink flamingos.
Shop in the flea markets at L'Isle-sur-la-Sorgue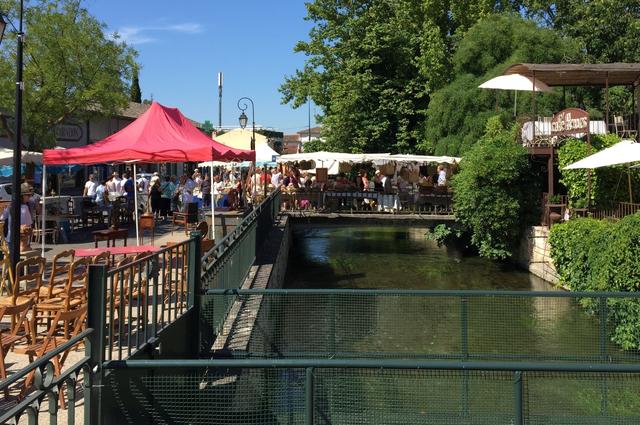 L'Isle-sur-la-Sorgue is often called the antique capital of France. Here on the canal-laced island, you can find what is likely the largest flea market outside of Paris. You can buy both goods and locally-made food.
L'Isle-sur-la-Sorgue: book hotel in
Visit the hot springs and lavender fields in Digne-les-Bains
Digne is a great place to relax in nature, with its rolling fields of lavender and its hot springs. During the first weekend in August, there's a five-day lavender festival here. Digne also has mud spas, seaweed and best of all, herbal baths. It's a great retreat in the heart of Provence.
The town has a special tourist trip to Nice on a narrow road. The road runs through the mountains and beautiful fields of purple lavender.
Digne-les-Bains: book hotel in
Attend the bullfights in Arles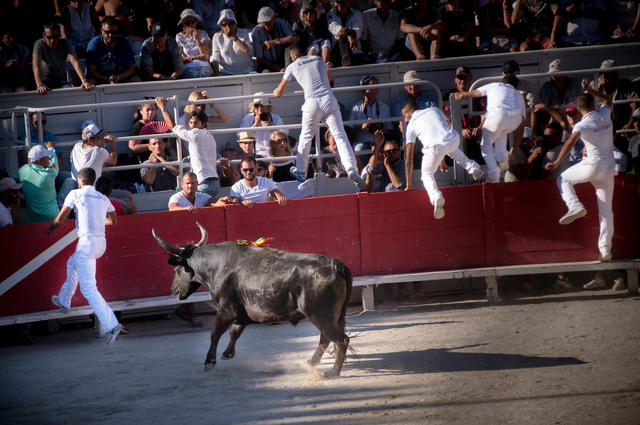 Van Gogh loved Arles, and you can find many things in the great artist's works here. Overall, it's a beautiful city, and it has something special. There's a Roman amphitheater here that seats 20,000 people. It's wonderfully preserved and is still used for its original purpose. In antiquity, there were vicious gladiator fights here, and now, every spring, there are bull fights.
Enjoy Provence! 
https://voyage10.com/wp-content/webpc-passthru.php?src=https://voyage10.com/wp-content/uploads/2021/04/Les_Baux-de-Provence.jpg&nocache=1
1200
1600
Alina
https://voyage10.com/wp-content/webpc-passthru.php?src=https://voyage10.com/wp-content/uploads/2022/01/voyage10_logo-2-300x95.png&nocache=1
Alina
2020-06-18 16:04:57
2022-12-24 17:05:48
The Most Beautiful Places in Provence