How to Visit Warner Bros. Studio
Public Domain
Long, long ago in 2001, the first film of Harry Potter and his friends' adventures appeared on the big screen. It's hard to believe it's been that long already, and still, every year the army of fans of this magical saga grows, and parents are sharing their love of these characters with their own children. The filmmakers, Warner Bros. Studios, decided to pull back the curtain after they finished filming and provided an opportunity for everyone who wants to see the world of magic and miracles. Since March 31, 2012, the studio in Leavesden, about 32 km from London, has been open to tourists. Every day, kids, their parents and Harry Potter readers can walk around the Great hall, visit the Lestrange vault, read books in Dumbledore's library and touch Gryffindor's sword.
» See more – 10 Harry Potter locations in London
How do I get to Warner Bros. Studio?
If you want to see this magical world that was beautifully described by J. K. Rowling and brought to life in the movies with your own eyes, you'll need to get tour tickets in advance. Tours are held only twice a day and if you decide to come on a whim, then it's very possible all the tickets will have already been purchased. Warner Bros. Studio is outside of London and will take 90-120 minutes to drive there one way. It would be a shame to spend 4 hours traveling and not get inside. We recommend getting tickets 1-2 months in advance and picking options with transfers in both directions. The most comfortable and affordable option is offered by GetYourGuide. There you can pick not just your date, but the time as well. Just indicate the number and age of the participants. A more comfortable (and more expensive) way to get there is by using a private transfer. You'll be picked up from the center of the city and taken in a comfortable car right where you need to go, and then after your visit is over, they'll take you back, and the entrance ticket is included.
Can I get to the studios on public transport?
If you want to get there on your own, you have two options: bus or train.
The double-decker buses leave from the Watford Junction train station and will take you right to the studios. The ride will take just 15-20 minutes. The first bus leaves at 9:20 and then every 20 minutes. If the first tour at the studio starts at 9, then the first bus arrives at 8:15. The last bus leaves the studio after it's closed. You can find more detailed information on dates and times on the official Warner Bros. Studio website.
You can only use the bus if you have active tickets or a booking confirmation with you. 
A bus ticket costs 3 pounds. You need to have cash with you. The bus doesn't accept credit or debit cards.
How to get to the studio on a train
You can get to the Watford Junction station, the closest to the studio, in two ways: either from the London Euston station or from the Birmingham New Street Station. If you're using option 1, the ride will take about 20 minutes. The second option takes about an hour. If you're leaving from Euston, then you can use an Oysters smart card.
Useful information for guests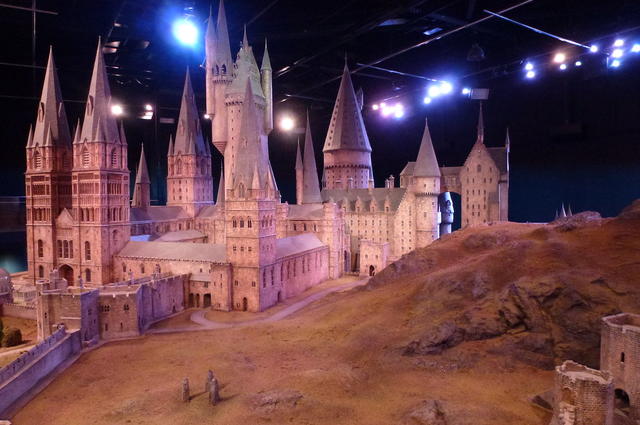 Organizers recommend that tourists arrive about 20 minutes before the tour starts. That cushion will let you not rush to get through security, check your coat, and use the bathroom if necessary, as well as giving you some time to look at souvenirs or drink coffee in the local Lobby Bar. The administration has the right to not allow guests in if they arrive late.
There is a list of items that are not allowed on the premises. It includes weapons and imitations of weapons, stabbing or cutting instruments (including scissors), alcohol, drugs, pepper spray as well as other items that could threaten surrounding people. It is also not recommended to bring large or several bags.
Pictures and recordings with portable cameras or phones are allowed everywhere except during the introduction video or in green zones. Using professional cameras, camcorders or tripods is not allowed.
The coatroom is open to all guests while the studio is open. You can leave your jacket or purse for free, but you can't leave any food.
Book a hotel near Warner Bros. Studio
What can you expect at Warner Bros. Studio?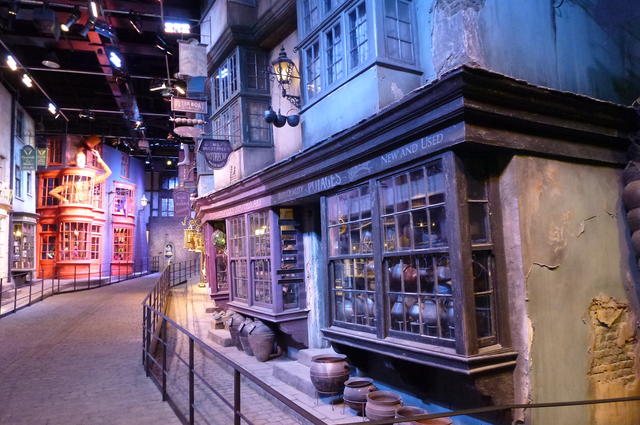 So, what's waiting inside, you ask. Let's lift the curtain.
Decorations and props
While watching the trio of young wizards' adventures, most people dreamed of being where they were and seeing the interesting and mysterious places with their own eyes. Now you can make that dream come true! You can see many of the most memorable places in the story:
The Great Hall. Many key moments in the Harry Potter movies happened right in Hogwarts's Great Hall. It's where the Sorting Hat sorted the young wizards into their houses, and where the ghosts Nearly Headless Nick and the Grey Lady floated above everyone's heads. The students sat in the Great Hall during the OWL and NEWT exams. Now you can stand where Albus Dumbledore was, touching the history of Hogwarts and experiencing the magnitude of the Great Hall.
The Forbidden Forest. It's home to centaurs, giant acromantula, unicorns and thestrals, and there are many dramatic moments in the movies that take place here. If you want to learn why students aren't allow in the forest alone, see the foggy atmosphere and see what lives in there, then you have to go to this area.
Platform 9 3/4. The Hogwarts Express takes hundreds of students from Platform 9 3/4 at Kings Cross Station to the School of Witchcraft and Wizardry. Every year it leaves on September 1 at 11 am.
Diagon Alley. Only real witches and wizards could get into Diagon Alley through the Leaky Cauldron, which is located between bookstores and musical instrument stands. Muggles could only grind their teeth in jealousy since they couldn't get into the magical place. Now anyone who wants to can go to Olivander's and to the Weasley's magic shop.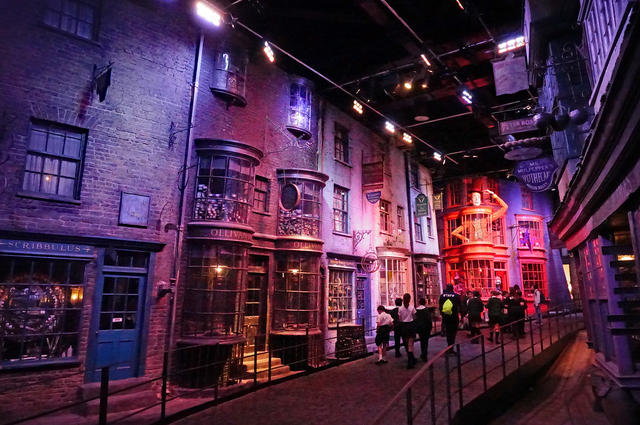 Potions class. Over 950 jars of dried leaves, shrunken heads and baked animals' bones can be seen and touched by visitors to Professor Snape's potions classroom. You'll feel like you can brew up your own magical concoctions.
Dumbledore's office. It has many magical artifacts, including over 900 memory vials that preserve the school's history. The memories are in beautiful vials that were kept by the studio after they finished filming.
Dolores Umbridge's pink office. The Hogwarts High Inquisitor Dolores Umbridge's office is the brightest place in Hogwarts and is decorated with her collection of kitten plates. Now it causes dread in visitors who remember that dark period in the school's history.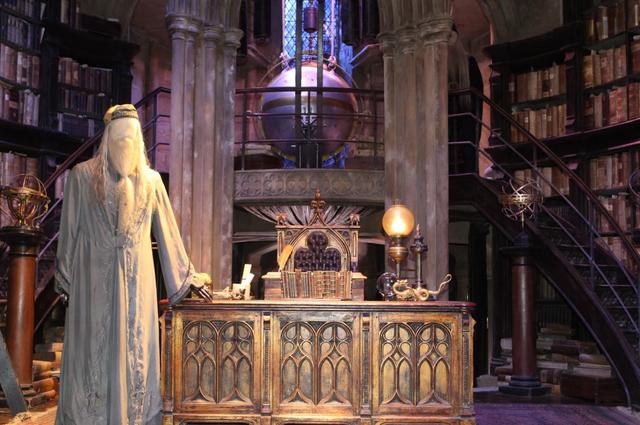 Warner Bros. costumes
Many Warner Bros. Studio's costumes have been saved for many years. Here you can see the Quidditch costume that Harry wore when he caught the snitch, Hermione's pink silk Yule Ball dress with 11 meters of airy chiffon, and the uniforms that the students from Beauxbatons wore during the Triwizard Tournament, among many others. Costume designers spent years coming up with most unusual ideas and turning them into clothes for our characters. Now you can see them on display.
Warner Bros. special effects
Harry Potter movie scenes needed detailed props, unusual mechanisms and unique special effects. Some of the fanciful magic was fully created digitally by graphic artists. However, many scenes included unique creations by engineers that blurred the borders of reality. Thanks to them specifically, visitors can become part of the Wizarding World. Everyone can open the door to the Chamber of Secrets or hide themselves using the invisibility cloak.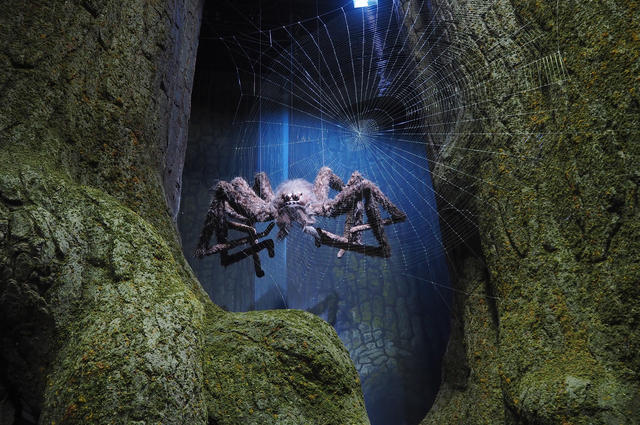 The story of young Harry Potter and his friends' adventures would be stale and boring without all the details that are brought to life with special effects. A whole army of graphic designers, illustrators and artists worked on this and they created 588 unique pieces for the movies. The tour will tell you how the magic was made, how Hogwarts was built and how the school was brought to life.
The Warner Bros. Studio employees regularly add new tours which you can only visit for a limited time.
A trip to Warner Bros. Studio isn't your typical tour to classic tourist It's a journey into a mythical world that is loved by children and adults alike. On your trip you'll be fully immersed in this magical world. The time spent walking around (about 3-4 hours) will fly by without you noticing.
Have a magical trip! 
https://voyage10.com/wp-content/webpc-passthru.php?src=https://voyage10.com/wp-content/uploads/2020/04/harry-potter-1132440_1280.jpg&nocache=1
720
1280
Alina
https://voyage10.com/wp-content/webpc-passthru.php?src=https://voyage10.com/wp-content/uploads/2022/01/voyage10_logo-2-300x95.png&nocache=1
Alina
2020-04-17 18:08:44
2022-12-24 14:47:21
How to Visit Warner Bros. Studio