Explore Van Gogh's Provence

The paintings of Van Gogh, the great Dutch artist, attract millions with their extraordinary emotions and vivid colors. It can be said that Van Gogh's art owes its beauty to the sun and the magical beauty of Provence, where he created many of his masterpieces.
Rental car is the easiest and most convenient way to travel around Provence efficiently and explore some places that inspired Van Gogh. You can easily rent a car on the spot, but it is better to do this in advance (see the various options here).
Also check out our article about traveling around Provence by bike.
Van Gogh and Arles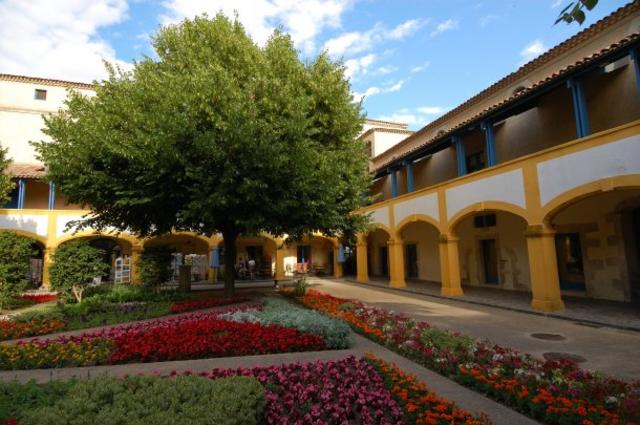 Van Gogh believed that every artist should come to Arles for inspiration. In this old Provencal city he found his eureka moment in the energizing sun and colors of nature: the deep blue of the sky, transparent southern air, verdant greens, and the juicy brightness of the ripe fruits of Provence.
Initially, Vincent settled in a yellow house in Place Lamartine. Unfortunately, this house did not survive, as it was badly damaged by bombing during WWII and later demolished. But this house will live forever in Van Gogh's Yellow House. It's also where the artist worked on his legendary Sunflowers and the series Bedroom in Arles.
» See more – Ten places to visit in Provence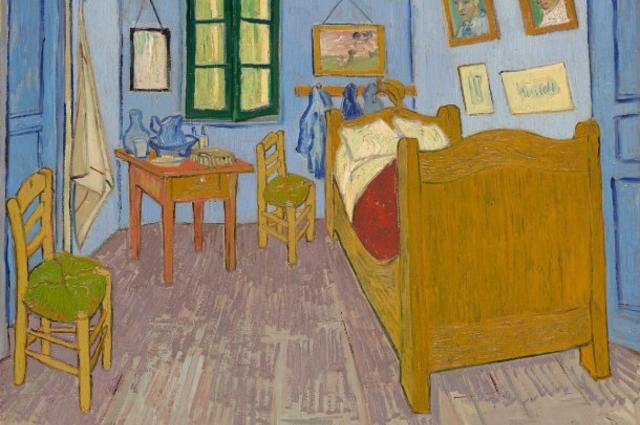 Although the yellow house has been lost, admirers of Van Gogh's art still have the opportunity to see various other places featured in his paintings. The most famous of these is Café la Nuit on Place du Forum, which can be easily recognized from afar by its bright yellow (Van Gogh had a special passion for this color!) facade and constant crowd of tourists. You can easily recognize this establishment in the famous painting Cafe Terrace at Night.
Among the places in Arles that captured Van Gogh's attention, there is Arenas of Arles (Arènes): an amphitheater in the city center, located at 1 Rond-Point des Arènes and the Roman necropolis of Alyscamps (Alyscamps) on the avenue of the same name.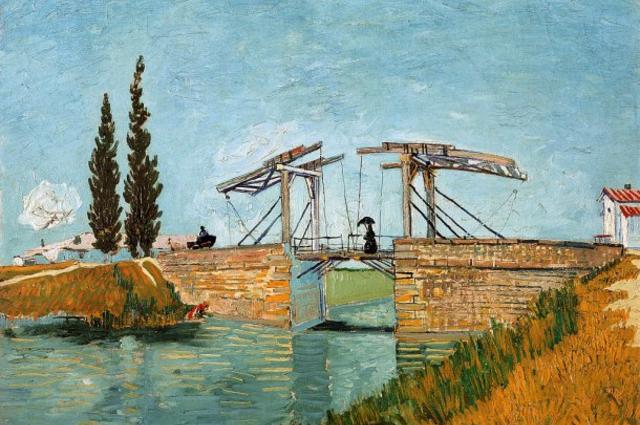 On the outskirts of the city is the Pont de Langlois, which featured in several famous Van Gogh paintings. The bridge attracted the artist with its unusual shapes. In the eyes of the artist it was more Japanese than French. The surrounding landscape strongly reminded Van Gogh of his native Nederlands, with the only difference being that everything here was bathed in dazzling southern sun.
Several of the artist's works were created during a difficult period of his life in Arles — his stay in the local hospital (located on Place du Docteur Felix-Rey), where he ended up after trying to cut off his ear. Today, on the site of the hospital, you can visit the Van Gogh Center (Espace Van Gogh). In the courtyard, you can see a charming garden, meticulously recreated to match the way it's depicted in the artist's paintings.
By the way, the square itself is named after Gogh's physician, Felix Rey, who made enormous efforts to restore the mental health of his genius but fragile patient. The paintings The Courtyard of the Hospital in Arles and The Portrait of Felix Ray are artistic witnesses of these troubled times.
Finally, on a clear night in Arles, you can see another "hero" of Van Gogh's paintings: the starry night of Provence, which is of course depicted in Starry Night over the Rhone.
» See more – Provence's lavender fields
Van Gogh's trip to Saintes-Maries-de-la-Mer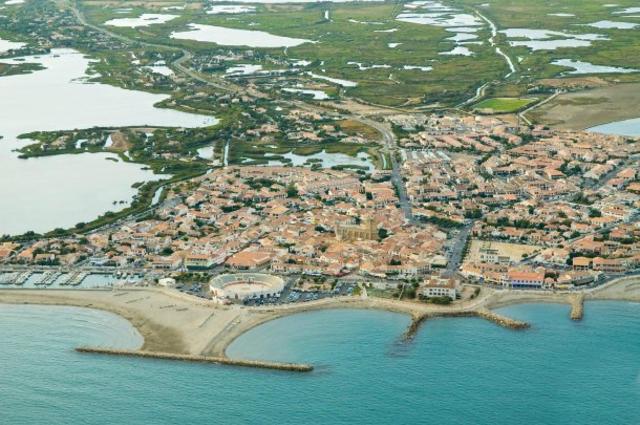 Van Gogh decided that he wanted to see the sea against the blue sky, and so he left Arles to visit the neighboring village of Saintes-Maries-de-la-Mer, located on the outskirts of the Camargue nature reserve. For five enchanted days he watched the boats and painted, painted, painted.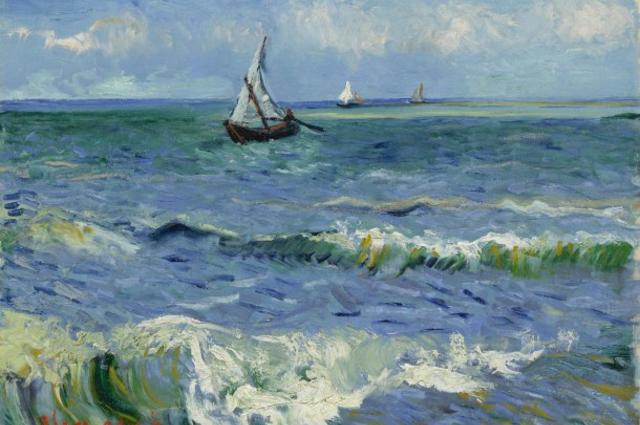 From the drawings made in Sainte-Marie-de-la-Mer, you can clearly observe the evolution of Van Gogh's painting skills. Several famous seascapes were created here, such as The Sea at Sainte-Marie and Boats at Sea. If you want to relive Van Gogh's little seaside adventure and also enjoy what Camargue has to offer, you can book a place to stay in Saintes-Maries-de-la-Mer here.
Van Gogh's stay in Saint-Rémy-de-Provence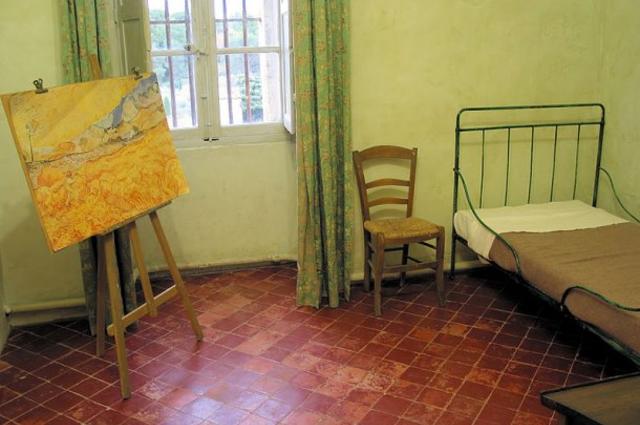 Sadly, while the climate and beauty of Provence had a wonderful effect on the artist's creativity (both in quality and quantity), sun and lavender did not exactly cured his mental health issues. The periods of remission inevitably followed by regular seizures.
Van Gogh's already unstable condition especially worsened after another famous artist, Paul Gauguin, who lived with him for some time, decided to leave Arles. This was the last straw: the artist had a crushing breakdown from the feeling of abandonment and loneliness. All conventional treatment attempts failed and Van Gogh was admitted to the Saint-Paul de Mausole psychiatric clinic in Saint-Rémy-de-Provence.
Despite his very serious mental condition, he continued to paint. In Saint-Rémy-de-Provence, Vincent seemed to have another burst of inspiration, and his talent was back in full force.. A constant stream of new masterpieces followed. Here the artist created a new Starry Night, the irises series, Blossoming Almond Branches, Pieta, and many of his other best works.
The monastery-hospital of Saint-Remy-de-Provence is currently open for tourists. Here you can see the famous courtyard, blooming irises and lavender, a monument to Van Gogh, and visit the artist's hospital room.
You can find a good hotel to stay in Saint-Remy-de-Provence through this link.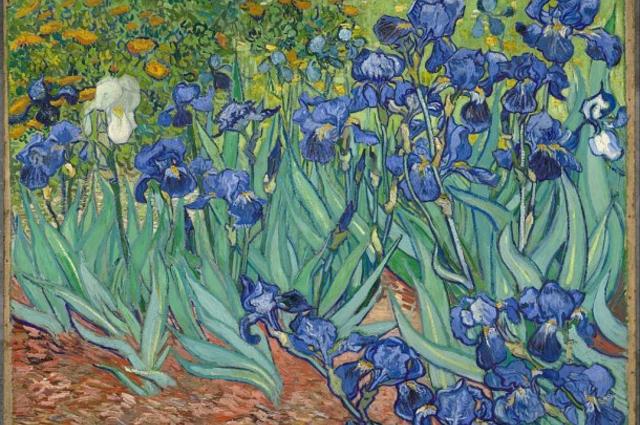 Van Gogh spent a little over a year in the mental clinic, and during this time he created a hundred and a half works in which his blazing passion for life, Provence and painting were expressed with new, extraordinary magnitude.
During his remissions, Van Gogh constantly asked to be released from the clinic back to Arles. However, the residents of the city, who were quite aware of Van Gogh's unstable state of mental health asked the mayor to protect them from the "mad" artist and wrote a petition to deny his return. In a sense he was exiled from Arles, and Van Gogh left Provence altogether and went to Paris. But this is another story!
We wish you an immersive and enjoyable trip into the wonderful world of Provence that inspired Van Gogh to create so many masterpieces.
» READ MORE – 10 BEST CITIES TO VISIT IN PROVENCE
https://voyage10.com/wp-content/webpc-passthru.php?src=https://voyage10.com/wp-content/uploads/2021/04/the-roofs-596086_1280.jpg&nocache=1
720
1280
Anna
https://voyage10.com/wp-content/webpc-passthru.php?src=https://voyage10.com/wp-content/uploads/2022/01/voyage10_logo-2-300x95.png&nocache=1
Anna
2020-09-30 16:43:51
2022-12-25 07:46:06
Explore Van Gogh's Provence