Advice for tourists in the Vatican

This article has helpful material and advice from tourists that can help you plan your visit to the Vatican and Vatican museum without long lines. We'll tell you how to buy tickets, when's the best time to go and what to see.
The Vatican is a small country inside Rome. The Vatican has one of the largest museum complexes in the world as well as the most important Catholic Cathedral, Basilica di San Pietro.
How to order a Vatican museum ticket
First, we recommend going to the museum before the cathedral. There are usually multi-hour lines (no joke, they can be 2-3 hours in the heat on a normal day), so it's best to order your Vatican tickets online in advance. You can do this on the Vatican's site or using this link that has fairly affordable offers.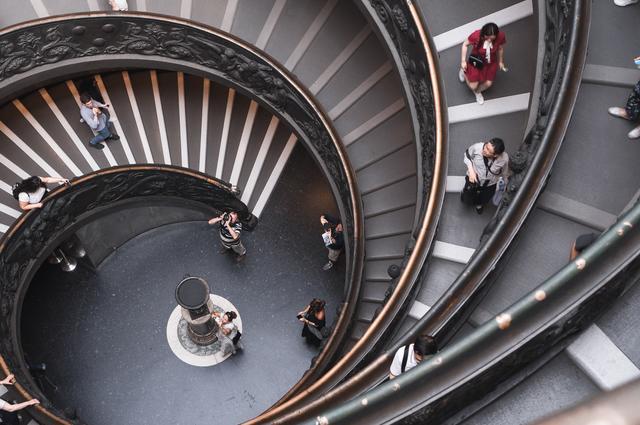 Vatican ticket prices: 17 Euros for adults, 8 Euros for children from 6-18 years old with documentation that confirms their age or for students up to 25 years old with a student card.
Commission for reserving a ticket costs 6 Euros. You can also buy audio guides at 7 Euros for adults and 5 for children. It's best to reserve your Vatican tickets a month in advance, since there will be more options for dates and times, and you can immediately see which days aren't available. If you mixed up your date but already paid for your ticket, there's always the chance to fix it by going into the Reservations section and filling in your email, reservation number and birthdate.
Keep in mind that the last Sunday of the month has free entrance to the Vatican museum, but that means it's always very busy, and the museum is only open 'til 2 pm.
The best time to go to the Vatican
The Vatican Museum is open from Monday through Saturday from 9 am to 6 pm. You can get into the museum until 4 pm.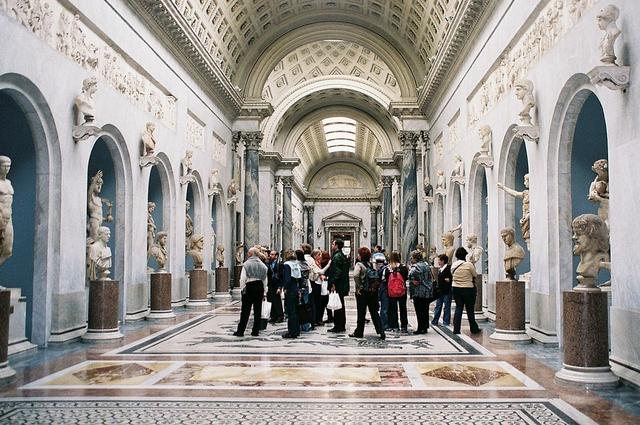 It's closed on Sundays, and the busiest days are Monday and Saturday. The Pope holds an audience on Saint Peter's Square on Wednesdays, so you can't get inside the cathedral. The best days to go, then, are Tuesday, Thursday and Friday. It's best to go after lunch (around 2:30), since many tourists plan their visits in the morning, so it's more crowded then.
Your goal in the Vatican is to visit Saint Peter's Basilica and the museums. So you'll have to stand in one line in the morning and the other in the afternoon. If you didn't buy your ticket in advance, then you risk losing 2-3 hours standing in line in the hot sun. But luckily there are ice cream kiosks, which is the only thing that'll save you from baking.
Sistine Chapel
The most important part of the Vatican museum might be the Sistine Chapel that you'll see at the end of your tour. On a tour, you'll be able to enjoy the main halls no matter what. The Vatican Museums have a colossal collection of art pieces by the most famous artists like Leonardo da Vinci, Raphael, Giotto, Perugino, Lippi as well as paintings by Caravaggio and famous works by Michelangelo.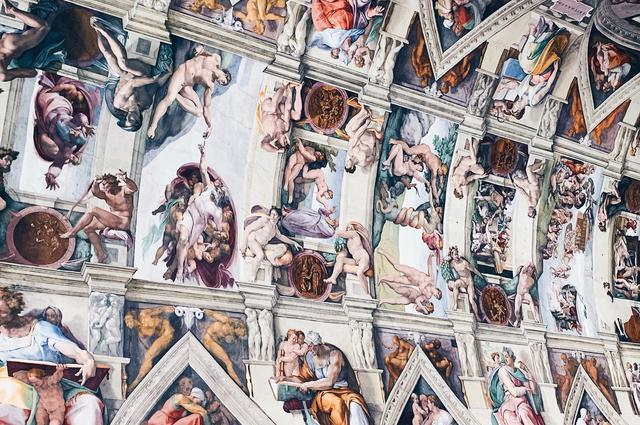 After the Sistine Chapel, we recommend leaving through the right door, which will immediately put you at the cathedral's main entrance. Saint Peter's Basilica is open from 7 to 6:30 normally, and from April 1 to September 30, it's open until 7. Be aware that other than the standard ticket there is a VIP entrance that lets you be among the first inside, and without waiting in lines, the Sistine Chapel. You can find out more and buy tickets here.
You can visit Saint Peter's grave and cemetery from Monday (from 9 to 6) through Saturday (from 9 to 5). It's best to reserve a date and time in advance. Dress warmer than usual since the inside has high humidity and a lower temperature.
Viewing platform on the Saint Peter's Basilica dome
The Vatican, Rome: book hotel in
You can go up to Saint Peter's Basilica dome from 8 to 5, or until 6 from April 1 to September 30. We recommend planning your trip to the Vatican for the end of your time in Rome, since it's much more interesting to see the streets and buildings you've already visited from above. You can take the stairs for 6 Euros (it's 551 steps) or an elevator for 2/3 of the way for 8 Euros (320 steps). It's a fairly tough climb, so we don't recommend taking children, and the elderly and anyone with mobility issues attempt it. Rome has many other more accessible viewing platforms that have just as wonderful views of the city.
If you want to make the most of the experience, order a tour on the dome with a great private guide here.
Have a great trip!
https://voyage10.com/wp-content/webpc-passthru.php?src=https://voyage10.com/wp-content/uploads/2021/04/vatican-4099610_1920.jpg&nocache=1
1155
1920
Alina
https://voyage10.com/wp-content/webpc-passthru.php?src=https://voyage10.com/wp-content/uploads/2022/01/voyage10_logo-2-300x95.png&nocache=1
Alina
2020-04-27 18:08:00
2022-11-17 15:19:22
Advice for tourists in the Vatican