Boat tours on the Seine in Paris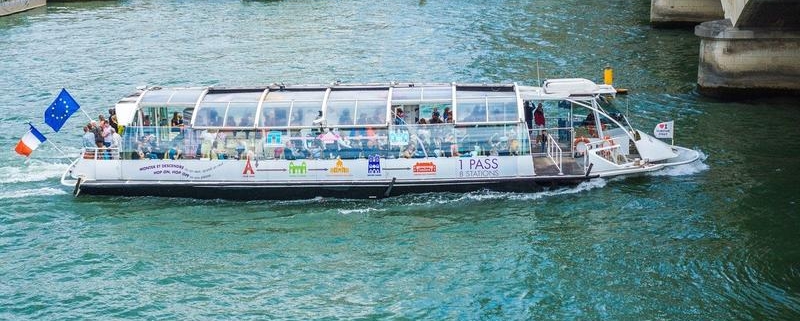 Public domain
River boat tours on the Seine are an excellent way to see the whole center of Paris in 90 minutes. The Seine isn't just a river, but the city's main road. Alongside it you'll find the Eiffel Tower, the Louvre, Notre Dame, Conciergerie, Invalides and the Orsay museum, along with so many beautiful bridges.
The best kind of tour you can take in Paris is a riverboat tour. Paris has a few options for river tours. Each of them is good in its own way, so it's worth knowing what they offer before ordering them.
River boats with stops
One of the most comfortable and popular is the Bateau Bus. They say it's a real city transport. This is because you can leave the boat at any of the 8 stops in the center of the city (Notre Dame, Louvre, Orsay, Eiffel Tower, museum of Paris, Champs Elysees, Saint-Germain de Pres quarter and botanical gardens). Your pass isn't cancelled when you do. It's good for 24 or 48 hours. You can get back on the boat and head to your next destination.
Tour boats leave every 20 minutes from March through September (every 25 minutes in the other months). Tourists with tickets can get on any river boat to continue their trip. It's a very convenient package since it lets you avoid using public transport for two days, and you'll have a great view of the city as you travel.
A one-day adult ticket costs 17 Euros and a two-day ticket is 19. The prices for teenagers (up to 16 years old) are 8 and 10 Euros respectively. Children under three years old don't need tickets. The boats run from 10:00am to 9:30pm (7:00pm in the winter). You can buy a river boat ticket using this link.
Boat tours on the Seine
If you want a more informative and relaxing tour on the Seine, it's worth looking at a standard tour. The boats are comfortable, with outer decks and terraces for the best views, and the trip lasts one hour. In this time, you'll see most of the tourist sights, architectural monuments and learn about the history of Paris.
Tickets for adults and children 7 or older are 15 Euros. Tickets for children under 7 are 7 Euros, and children under 3 don't need tickets. The boat leaves every 30 minutes (every hour from October to March) from the third dock at Bourdonnais port. They run from 10 to 10:30, with a lunch break in the summer. They don't run on December 24, December 25, January 1, December 31 and January 14. You can find tickets using this link.
Lunch and dinner on a river tour in Paris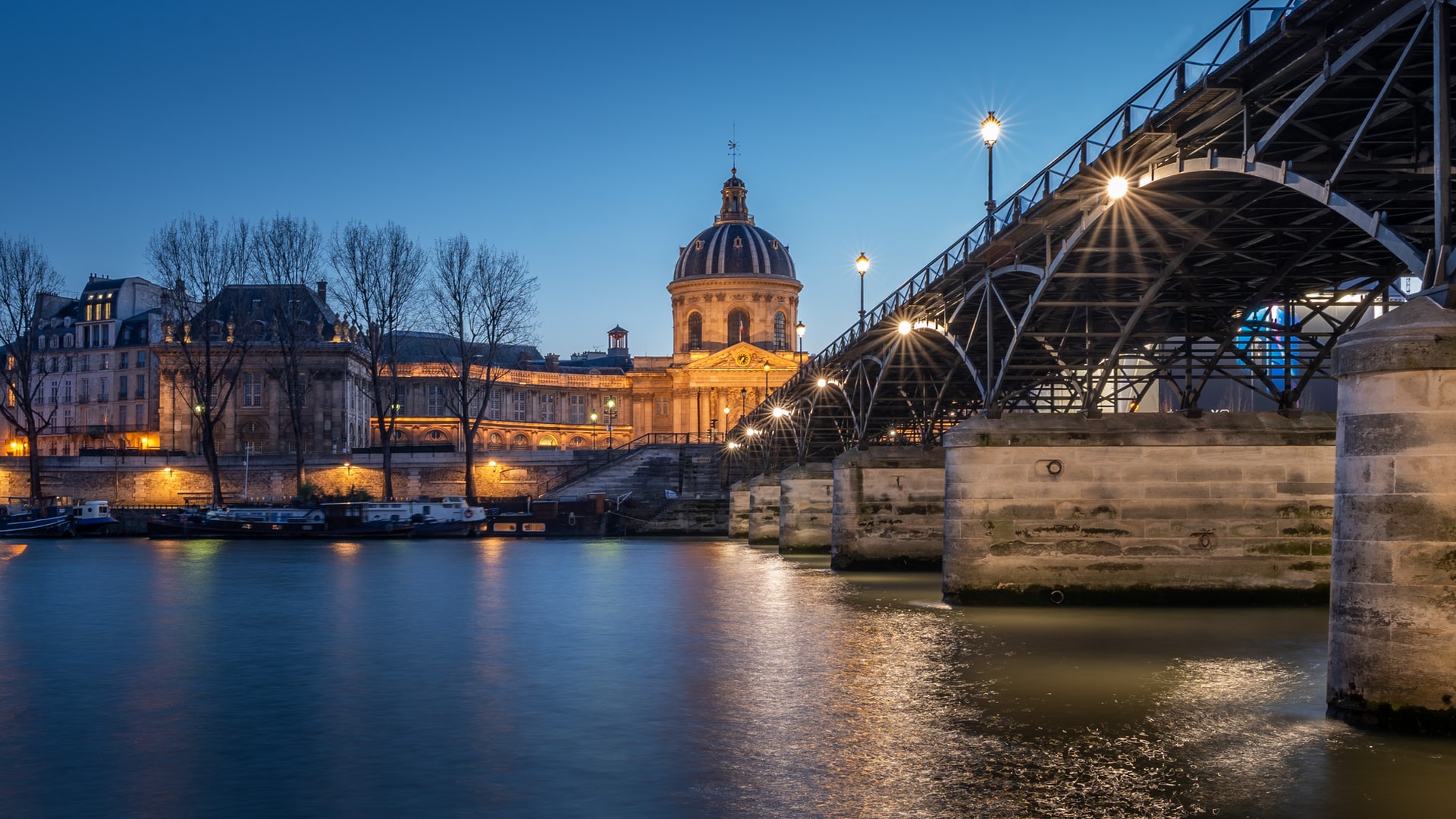 You're hungry, but you don't want to go to a typical restaurant or cafe? Why not eat on a cruise ship on the Seine? You can see the beauty of Paris during lunch on your cruise. The trip starts at 12:45, and boarding ends at 12:30 before departure. Every day the chef tries to surprise his guests with new dishes. The ride lasts 2 hours.
There are a few ticket categories for this cruise. The cheapest is the Etoile, which costs 69 Euros. There's also the Privilegia and Premier for 79 and 99 Euros respectively. There are differences between offered dishes and drinks. Of course, the most expensive option has fancy wine and the best French delicacies. It costs 44 Euros for children. You can book lunch in advance here.
Lunch on the water is great, but even better is dinner while riding along the Seine looking at Paris's beautiful sights. This trip starts every day at 8:30 from Bateaux Parisians and lasts for 2.5 hours. There is live classical music to set a relaxing mood in the evening. As with lunch, there are a few options for adults, ranging from 99 to 205 Euros per person. You can book your dinner using this link.
A piece of advice: arrive to your lunch or dinner cruise early. Guests start being seated about 30 minutes in advance of departure, and sometimes your place will depend on who came first. Also, before dinner, the waiters will offer you an aperitif (a glass of kir or a different alcoholic drink to whet your appetite) to set the stage for the meal to come. 
Combined tours
Since a trip on the Seine is such a great part of any Paris trip, you can find tours combined with many other Paris attractions that will save you time and money. Tours that include entrance to the Eiffel Tower are popular, and you won't have to stand in line for hours to get in.
There's another cruise with a Moulin Rouge show, and transfer to the Eiffel Tower with dinner that should interest tourists. This tour's price starts at 255 Euros. It may sound like a lot of money, but guests will have a trip on the river, eat French cuisine, drink elite wine and then go to the most famous cabaret in the world. You can buy tickets here.
If there is a particular Paris destination that is especially important to you, it's worth seeing if you can find a way to enjoy in combination with a boat tour. Paris as seen from the Seine is unforgettable.
» See more – First time in Paris: planning your ideal trip
Enjoy your trip! 
https://voyage10.com/wp-content/webpc-passthru.php?src=https://voyage10.com/wp-content/uploads/2020/03/bateau-mouche-922585_1280.jpg&nocache=1
533
800
Alina
https://voyage10.com/wp-content/webpc-passthru.php?src=https://voyage10.com/wp-content/uploads/2022/01/voyage10_logo-2-300x95.png&nocache=1
Alina
2020-03-17 20:06:40
2022-12-24 14:40:01
Boat tours on the Seine in Paris