The Top 10 Tips for Tourists in Paris
Every city has some basic rules that make a stay there go smoothly, and Paris is no exception. Here are the most important tips for tourists that are going to Paris, especially for the first time.
We assume you've already bought a tour or tickets to Paris, and it's your first time going to the city. What next? We have audio guides of Paris, including a tour of the Louvre. Download them and you'll be all set for your trip!
How to get to the center of Paris from the airport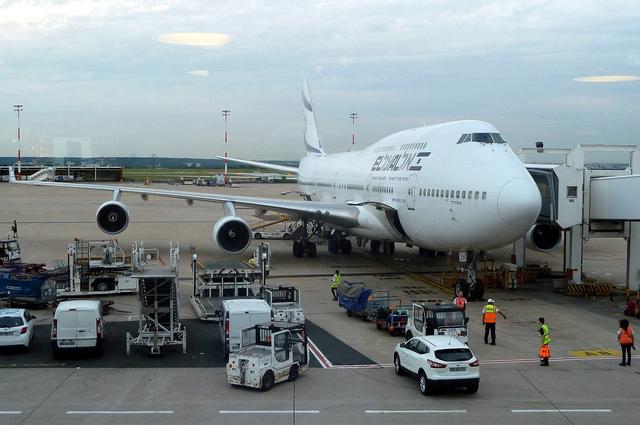 There are three airports in Paris. The main one is Charles de Gaulle. There's also the European airport Orly and the budget airline airport Beauvais. We've already written about each of them. We also have several helpful articles, including "10 steps to get to Paris from Charles de Gaulle" and "How to get to Paris from Beauvais airport". We've written in detail how to buy tickets, which metro and RER lines to take, how much taxis cost, and which buses to choose.
Staying in Paris
The most dangerous parts of Paris are the 20th district and the northern suburbs. We don't recommend staying in hotels there. The best places in Paris are the 1st through the 8th and the 16th districts. The hotels here are a bit pricier, but if you recall, the 1st district is the city's center. The metro and sights are close and it's quite peaceful. We've written in more detail about where a tourist should stay in Paris in the articles "5 places in Paris that aren't worth staying in as a tourist" and "The districts of Paris: where's the best place for a tourist to stay?"
Transport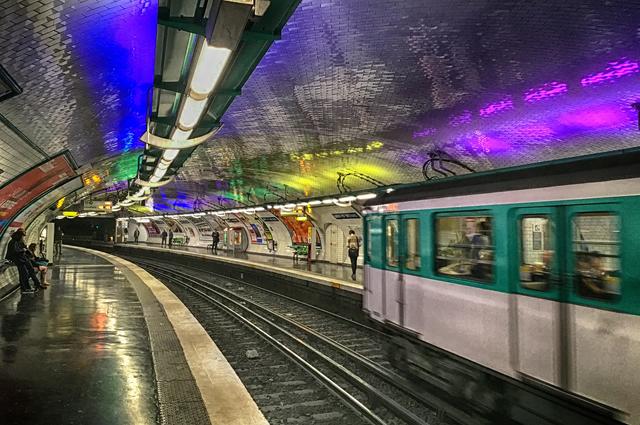 Many tourists are confused by Paris transport. Some people call the Paris metro the most confusing in the world (um, have you looked at London?). The Paris metro has machines that sell tickets. You can read about how to use the machines in the article "How to buy a ticket for the Paris metro" and you can also learn about buying tickets for the metro from kiosks in the article "How to buy a ticket at the RATP kiosk" and about the metro itself in our articles here. Along with the metro, Paris has a system of suburban trains, the RER, which is convenient for moving around the suburbs and Paris itself. We've also written about the RER and how to use it in the article "What's the RER and how can I use it?"
One more thing to know about Paris is how to use the night bus when you've stayed out late.
And the last thing about transport; read about how late the metro and buses run in Paris.
Food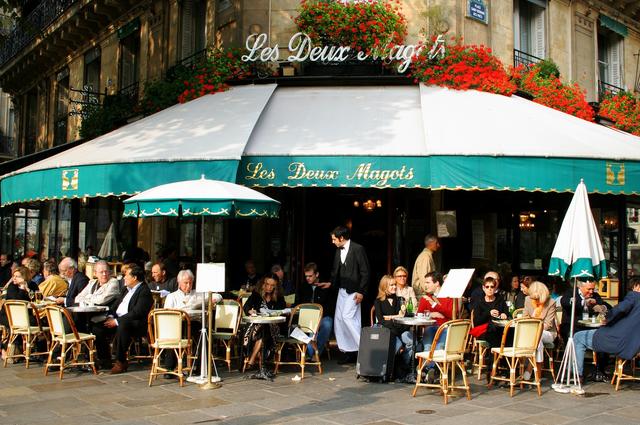 Paris has many touristy cafes, along with many expensive restaurants as well. We've written an article about the cheapest places to eat in Paris and about a few things to keep in mind about food in Paris.
Attractions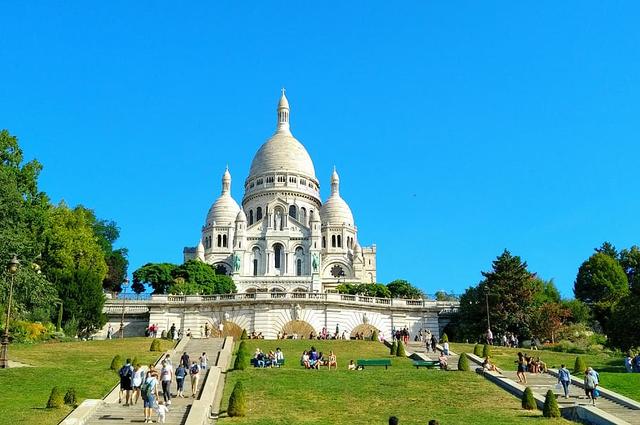 One of the most relevant questions is about tourist sites in Paris. There's the Eiffel Tower, the Louvre, the Arc de Triomph, and Montmartre. We've written about them in the section "Tourist sights". You'll find general information as well as how to buy tickets, how much they cost, how late the sight is open and where the best entrance.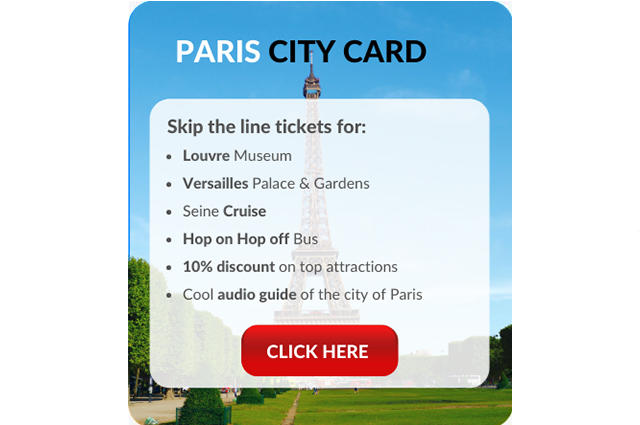 Where to go in Paris alone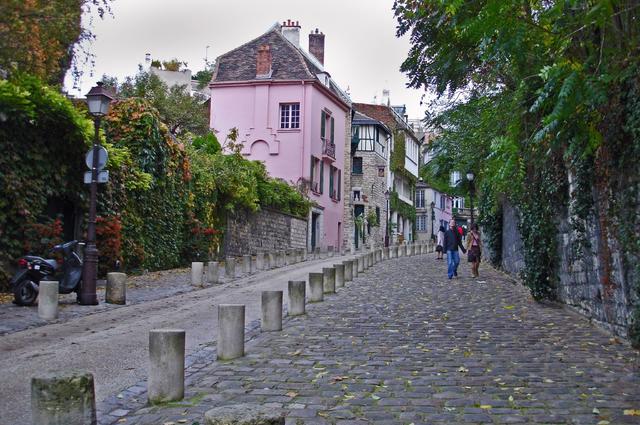 Most destinations are great for solo travelers as well as couples, families, or other groups. The routes are almost the same. Of course, you'll need to see the Eiffel Tower and some other iconic places too.
Many solo travelers are only in the city for a day or two on their way to another destination, so we've prepared guides for short trips in Paris. See our articles "Paris in one day: route and map" and "What to see in Paris for two days: routes are on the map". For a longer trip, try "What to see in Paris in a week".
Toilets
Toilets in Paris are free. This is great. However, using one is like commanding a spaceship!
Shopping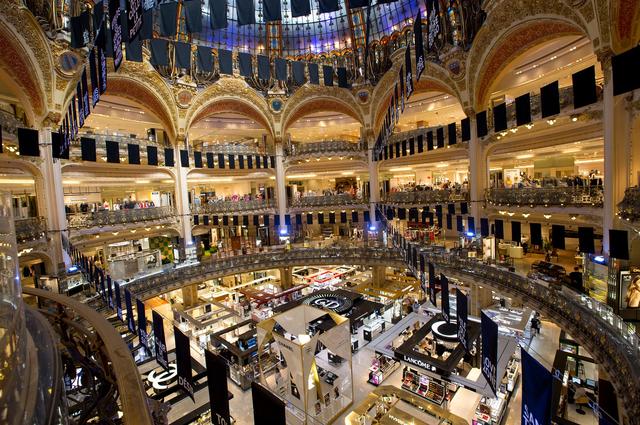 There are sales in Paris twice a year, in January and in July. Read our special article about shops, sales and prices so that you'll know what to expect if you're going to Paris with shopping in mind.
How should I dress in Paris?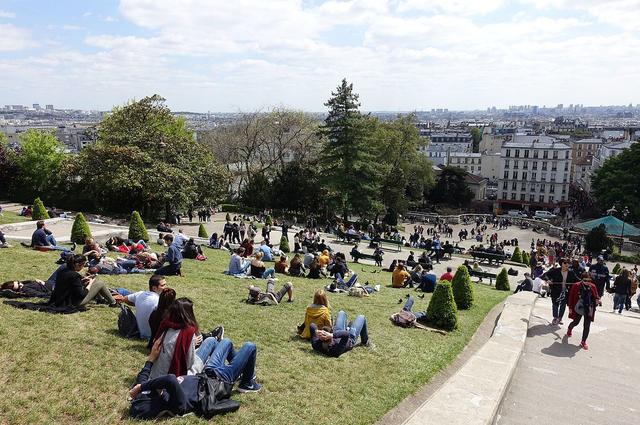 This question has different answers depending on the season (it's important to dress for the weather) and fashion. From a fashion point of view, Parisians don't generally dress fancily. And we recommend paying attention to the weather forecast to answer this question. But it's always worth remembering an umbrella, a light jacket and shoes that won't get your feet wet, no matter what weather is promised.
The best souvenirs in Paris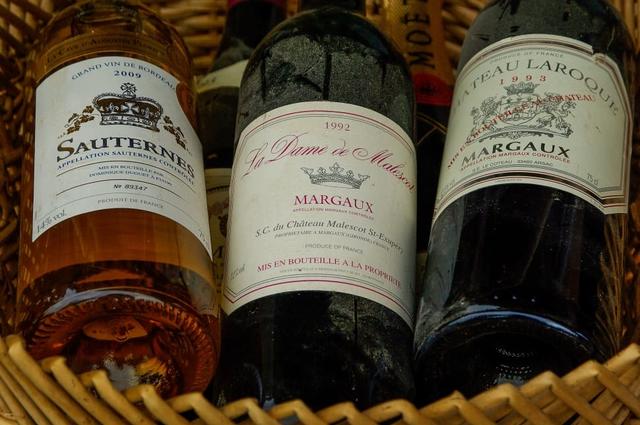 Other than magnets and other typical tourist souvenirs, we recommend bringing home some wine, cognac, scarves, branded clothes, and some delicacies. We have an article about this called "What to bring home from Paris: souvenirs, food and gifts".
Finally, we just want to mention that you shouldn't have any problems keeping in touch with people during your trip: there's free wi-fi in the metro and in almost every hotel and cafe.
Here are the important things to know for your trip to Paris. And if you learn the answers in advance, then your life will be easier.
Have a nice trip!
https://voyage10.com/wp-content/webpc-passthru.php?src=https://voyage10.com/wp-content/uploads/2021/04/chris-mai-QeaajCXqG-M-unsplash-scaled.jpg&nocache=1
1888
2560
Alina
https://voyage10.com/wp-content/webpc-passthru.php?src=https://voyage10.com/wp-content/uploads/2022/01/voyage10_logo-2-300x95.png&nocache=1
Alina
2020-01-31 16:41:22
2022-12-24 14:28:06
The Top 10 Tips for Tourists in Paris