How to make the most of one day in Marseille?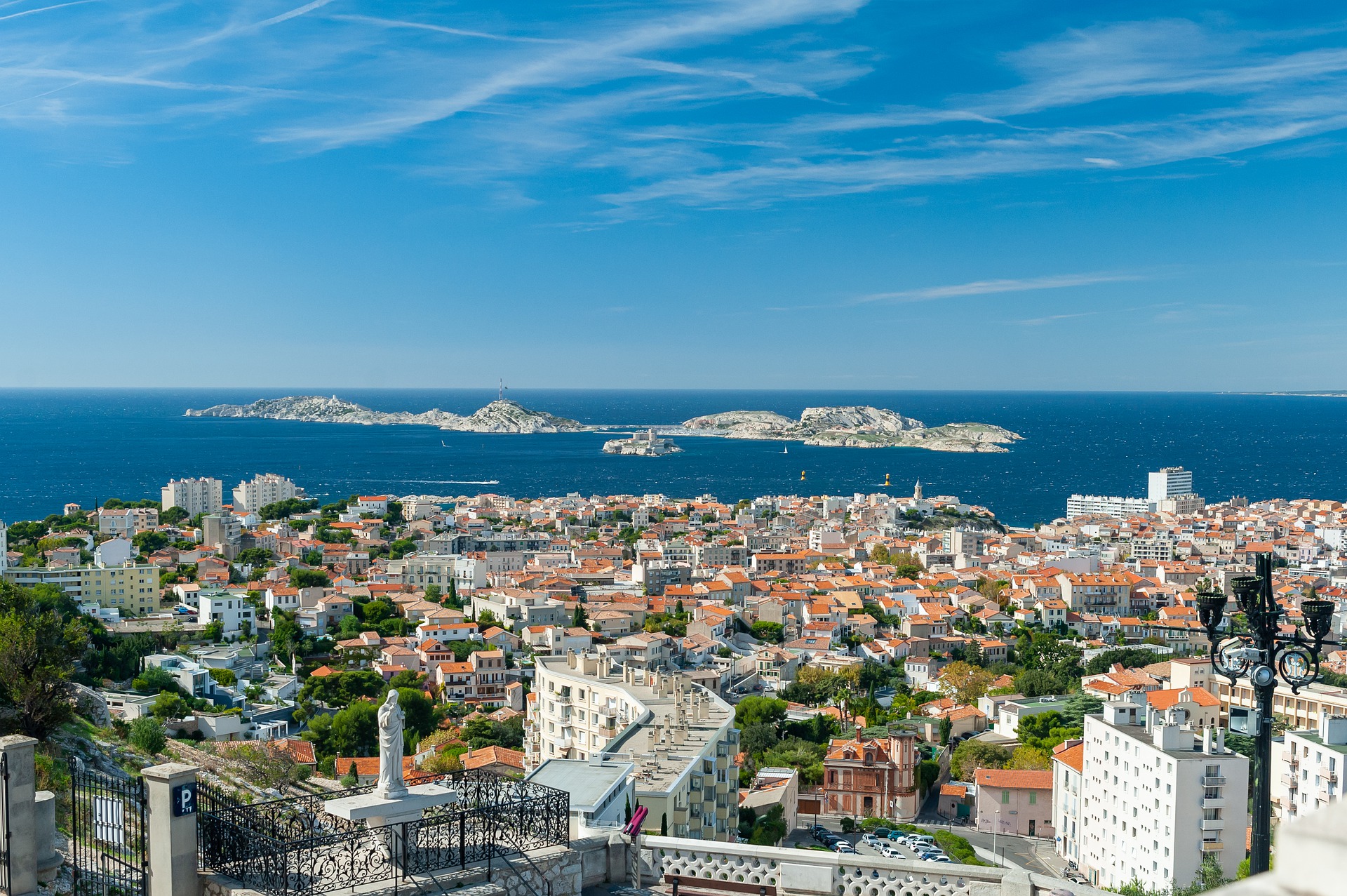 Marseille bring out different emotions in people: some fall in love at first sight, and others are scared off by the simplicity of this port city. Only one thing is for sure: the bright, lively Marseille, imbued with the energy of the sea, won't leave you feeling indifferent.
City visitors are presented with a sea of opportunities on how to spend their time. There are historical sights, various museums, lively bars and restaurants, and most importantly, the irreplaceable Marseille atmosphere.
» See more – 10 activities to do in Marseille
How can I see as much as possible?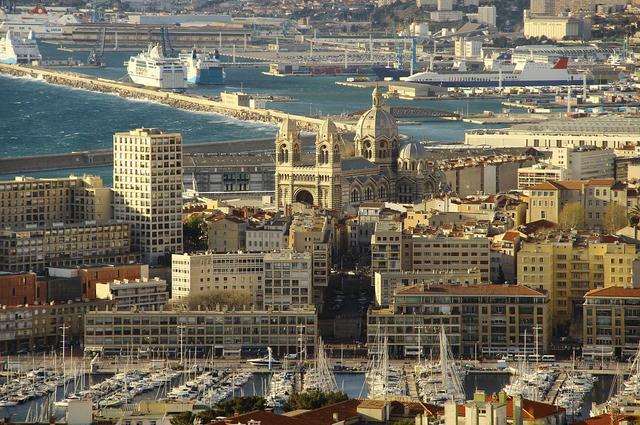 Even if you'll be in Marseille for just one day, that's plenty of time to see the city. A great way to quickly and comfortably see the city's sights is buying a tourist bus ticket. You can get one by using this link.
If you use these convenient buses, you can get off whenever you want, look at some interesting place as long as you want, and then get on the next bus. You can see everything at your own pace. But don't linger too long at any one location, since you only have the one day, and there's a lot to see.
Let's start with the tourist sights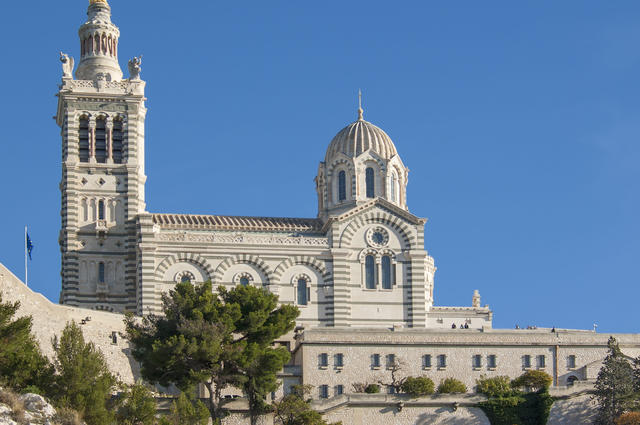 The best place to start your tour is the Old Port (Vieux Port). Get a map from the tourist office at 11 La Canebiere — it'll come in handy if you want to wander around on your own. Then get on a tourist bus and ride around the city to see the main sights.
All the bus routes will definitely include the pride of Marseille, the cathedral Notre-Dame-de-la-Garde, a huge Neo-Byzantine building. There's an amazing view of the city and sea from the roof. If you like art and architecture, definitely visit the cathedral's museum, where you can learn a lot of interesting history about its construction.
Old Port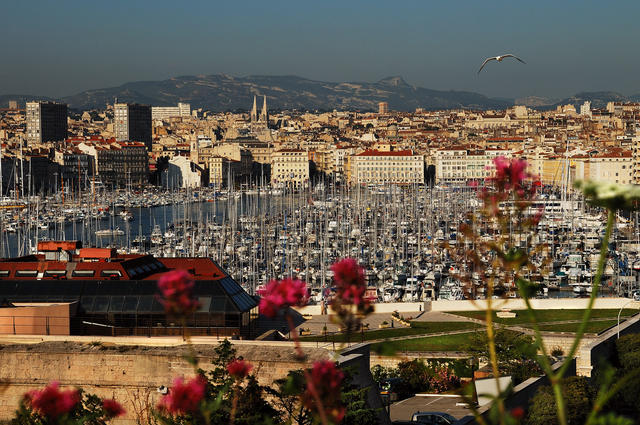 After going to Notre-Dame-de-la-Garde and seeing the other monuments, go back to the Old Port to walk around the docks, admire the ships and visit the fish market. In a word, see everything that lives and breathes in Marseille.
In the northern section of the Old Port, next to the medieval fort Saint-Jean, you'll find the newest museum in Marseille. It's the Museum of European and Mediterranean Civilizations, or MUCEM, with amazing exhibits that will tell you about the rich history of European culture.
Marseille lunch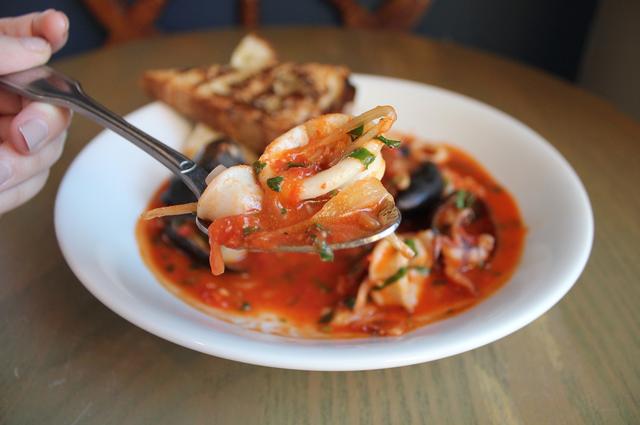 With everything to see at Old Port, the morning will fly by and before you know it it'll be lunch time! What should you order for lunch in the Marseille port? The most famous local dish, of course! That's the famous Marseille fish soup, bouillabaisse.
You can order bouillabaisse in any of the many seafood restaurants in the Old port. A verified, although not exceptionally cheap, option is the restaurant Le Miramar at 12 Quai du Port. Their bouillabaisse is excellently prepared, and they have many other dishes from fresh fish and seafood as well.
Old city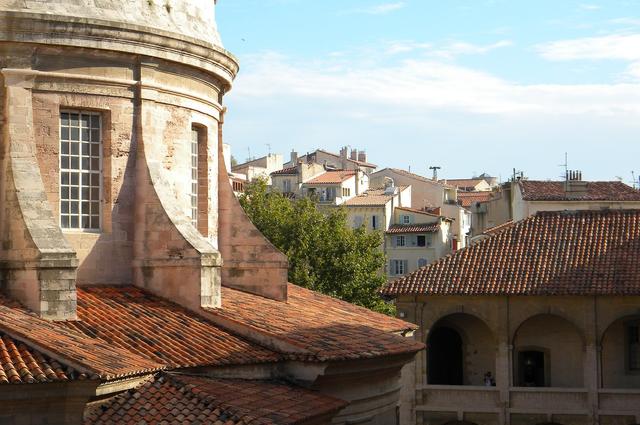 After your nice lunch, we will continue our walk around the Old Port. Follow the banks to the north and you'll reach the old city Le Panier, the epicenter of Marseille' cultural life. Wander around Le Panier's streets to immerse yourself in the region's artistic spirit. This region is often called the Marseille Montmartre.
The Old alms-house La Vieille Charite is in the center of the Old city at 2 Rue de la Charite. It's a three-story building that is now home to a scientific and cultural center in Marseille, the Museum of Archeology and the Museum of African, Oceanic and American Aboriginal Art.
Freshen up!
After such a long walk it's nice to freshen up and drink a shot of pastis. This unique beverage is made from aniseed vodka and is much-loved in Provence. You'll find bistros and bars everywhere in the Old city where you can rest. A good example is Le Charite Cafe at 2 Rue de la Charite. It's a cozy cafe with self-service where you can order drinks and appetizers all day.
Close the day with a cruise and seaside walk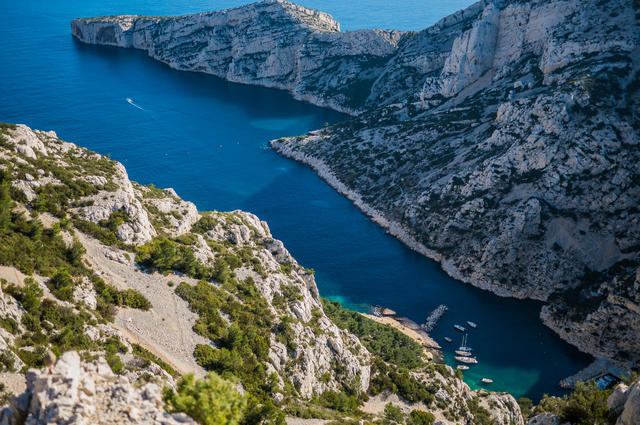 If you still have time and energy, you can return to the Old port and go for a sea tour. You can go to the Chateau d'If and visit the somber chamber where the count of Monte Cristo languished. Or you can go on a cruise along the unbelievably gorgeous coastline to the small riviera creeks, the Calanques.
The Frioul-If-Express boats go to the island from the Old Port's docks all day. The Icard Maritime boats also leave from the Old Port. You can take a tour to the Calanques on them. You can also book a 5-hour tour with stops to swim by using this link.
After returning to the Old Port after your short sea trip, you can once more enjoy the picturesque sea views, only this time at sunset.
Have a nice trip to Marseille! 
» READ MORE – 10 BEST CITIES TO VISIT IN PROVENCE
https://voyage10.com/wp-content/webpc-passthru.php?src=https://voyage10.com/wp-content/uploads/2021/04/france-4580081_1920.jpg&nocache=1
1277
1920
Alina
https://voyage10.com/wp-content/webpc-passthru.php?src=https://voyage10.com/wp-content/uploads/2022/01/voyage10_logo-2-300x95.png&nocache=1
Alina
2020-06-20 20:46:48
2022-11-17 15:18:41
How to make the most of one day in Marseille?