What kind of ticket is best to buy in the Paris metro?

You often ask about metro tickets in Paris. We answer all the most popular questions in one article. Which tickets to buy? How long are tickets valid? What about the zones? How to switch to a streetcar? How does a bus pass work? We'll figure it out!
First, the entire territory is split into five transport zones with different fees. Paris is in the first and second zones, while Charles de Gaulle and Disneyland Paris is in the last one.
One ticket for all transport
You can pay a bus or streetcar driver. A ticket marked t costs 2 Euros. You can't make transfers with a t ticket. That's why it's better to buy a universal t+ ticket from vending machines.
The t+ ticket applies to all transport in zones 1 and 2 of Paris: subway, bus, streetcar, and RER. One ticket costs 1.90 Euros and is for a single trip, but a trip can be with transfers (subway to RER or vice versa, bus to streetcar or vice versa). You can transfer within 2 hours.
You must buy a special ticket for zones 3, 4, 5. For example, if you arrive at the Charles de Gaulle airport, you should buy a ticket for the RER for traveling by public transport. Once you enter the capital, you can transfer to the subway and move around the whole city.
An alternative means of travel is to take a cab or rent a car, which will bring you to the desired address in comfort and at a lightning speed. You can rent a car here.
» See more – Tourist passes for Paris
Travelcard
If you will use public transport more than 10 times, buy a Navigo Easy card at a ticket office as soon as you can. It is more convenient than a small paper ticket and also cheaper – the card costs 2 Euros and a topup for 10 trips is 14.90.
You can also load the card with tickets for children (from 4 to 10 years, 10 tickets for 7.45 Euros), a day pass (Navigo Jour), and a weekend youth pass (Navigo Jeune). We wrote about these passes in this article:
» READ MORE – NAVIGO PASS IN PARIS
Metro tickets in Paris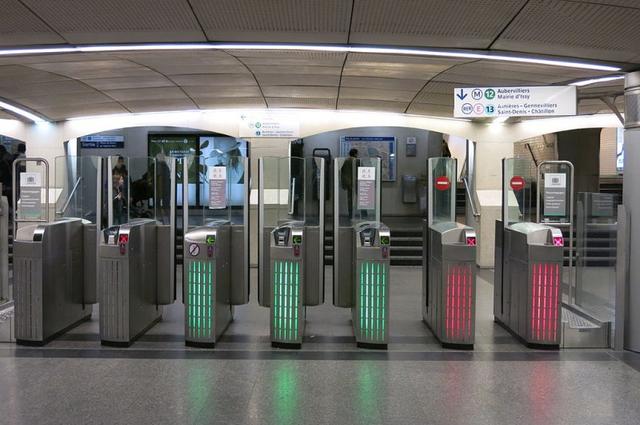 The tourist package, Paris Visite, can be bought for one to five days (one-time use tickets are 5.80 Euros.) It can be used in various zones and includes discounts on many tourist sights. This is the only ticket that lets you go to the Charles de Gaulle or Orly airports. In other circumstances, you'll have to buy tickets separately to get there since they are in a different transport zone.
The one-day ticket, Mobilis, is made specially for tourists because it doesn't have a limited number of rides. As far as prices go, it's 7.50 Euros for one or two zones, 10 for 1-3 zones, 12.40 for 1-4 zones, and 17.80 for all five.
Finally, there's a Navigo ticket for Parisians. On one hand, it's cheaper than Paris Visite, but on the other hand, Navigo isn't for every tourist since it only works on a calendar week (Monday to Friday) or month (from the 1st to the last day). You will need to buy the card for an additional 5 Euros as well as paying for the rides. It can be used in all zones and doesn't limit passengers to city or suburban transport.
The prices change every year. Right now, they start at 22.80 for a week (all five zones) and a month cost 75.20.
Transport ticket prices
A standard ticket costs 1.90 Euros and the Navigo Easy card with 10 tickets is 16.90.
A ticket from Paris to Charles de Gaulle is about 12 Euros. Remember that it's in zone 5.
A ticket from Paris to Disneyland on RER is about 7 Euros and a ticket to Versailles is about 6.
Orly is in zone three, but to get to it on the OrlyVal you will have to buy extra rides that cost about 10 Euros.
And it's impractical to not use our audio guide. It's an irreplaceable tour guide that doesn't take up much space on your device. You can download it by using this link.
And finally. The cost of public transport tickets changes each year. So, we recommend checking the prices on the website RATP before your trip.
Enjoy your trip!
https://voyage10.com/wp-content/webpc-passthru.php?src=https://voyage10.com/wp-content/uploads/2020/01/paris-2744657_1280.jpg&nocache=1
853
1280
Alina
https://voyage10.com/wp-content/webpc-passthru.php?src=https://voyage10.com/wp-content/uploads/2022/01/voyage10_logo-2-300x95.png&nocache=1
Alina
2020-01-22 14:21:27
2022-06-21 05:19:07
What kind of ticket is best to buy in the Paris metro?