Which cities in the Netherlands should I visit besides Amsterdam?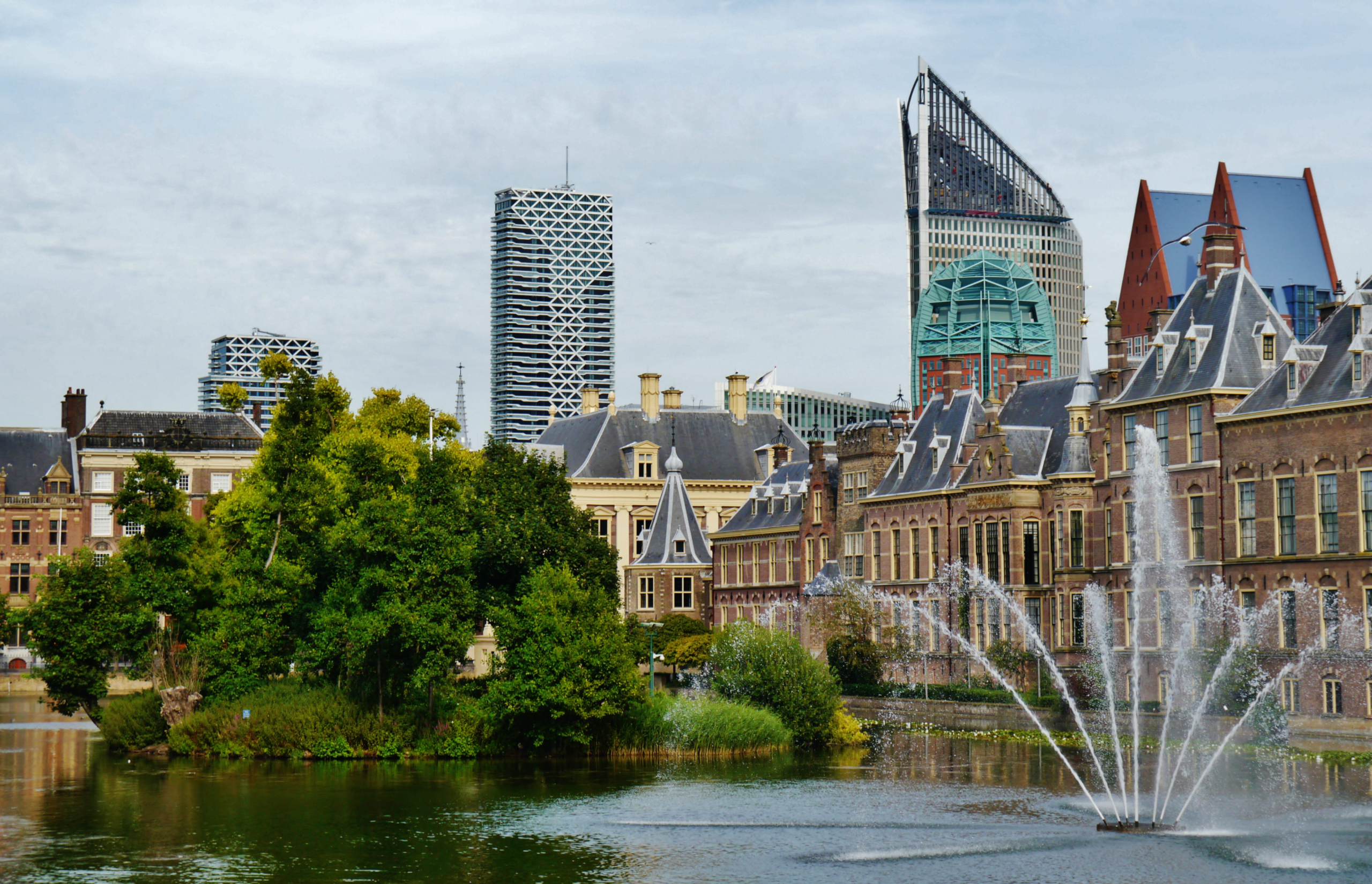 The Netherlands is more than just Amsterdam. This comparatively small country has many interesting cities that are worth visiting. You can reach many Dutch cities from Amsterdam in under an hour by train. Here are some popular destinations:
The Hague — 60-100 km (36-46 minutes);
Utrecht — 53 km (23-27 minutes);
Groningen — 183 km (2 hours 2 minutes);
Rotterdam — 70-90 km (34-42 minutes);
Haarlem — 21 km (10-15 minutes);
Zaanse Schans — 16 km (17 minutes);
Delft — 63-100 km (49-53 minutes);
Leiden — 43 km (26-31 minutes);
Gouda — 61 km (55 minutes);
Alkmaar — 37 km (40 minutes).
We have an excellent audio tour of Amsterdam available. In just two hours, you'll see all the major tourist sights and learn many interesting things about the city. Download it here and you'll be ready to get the most out of your trip.
The Hague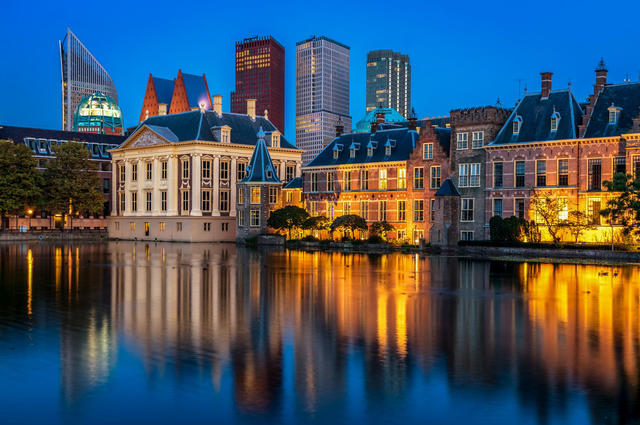 If you want to understand the Netherlands, then you have to visit The Hague. It's the former capital and residence of the government, the parliament and the royal family. This is where the fate of all Europe is decided, and the city's name is traditionally associated with international communication and political news. The city is also a center of active cultural life. When you get to The Hague, you'll love the varied exhibitions and spectacles that regularly occur in the art-squares (a lot of people come to see these, so get your hotel room in advance). An essential part of seeing The Hague is a tour of the old city's tourist sites, which you can order using this link. When the weather is warm, it's a good idea to go to the city's beaches. There's also an open-air museum, the Madurodam. It's a miniature Netherlands that has all of the country's tourist sights in one place.
Utrecht
If Amsterdam is famous as the entertainment capital and The Hague as the government capital, then Utrecht is the Netherlands's religious capital. It's one of the oldest cities in Europe and was founded by the Romans. This small city has many interesting tourist sites for history lovers. Utrecht is rightly proud of its churches, and the most famous one is the Dom Church. Another local tourist destination is the Schröder House. It's an original cottage that looks as if it had been built with a child's building blocks. Utrecht, like many other Dutch cities, is riddled with canals, but there are far fewer tourists. This means entertainment is cheaper and more accessible. Utrecht has good hotels but isn't as lively and doesn't have the same wild cultural life as other large Dutch cities. If you're more interested in history than partying, you'll appreciate this cozy city. You can see every corner of this wonderful place with the help of an experienced tour guide.
Groningen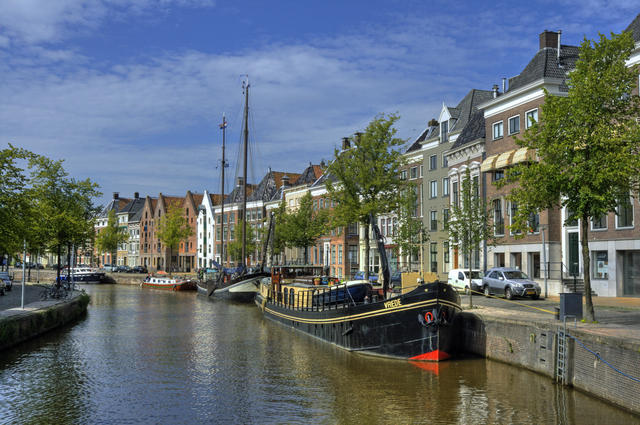 If, on the other hand, you want to see the sights and then party afterwards, you should definitely add Groningen to your Netherlands travel plan. It's a city where the party never ends thanks to the huge student community. We highly recommend Groningen if you're interested in or professionally involved with art. The local museum designed by guru of industrial design Philippe Starck is one of the best in the Netherlands. Other museums are uniquely dedicated to specific interests, like the tobacco museum and the comics museum. Before your trip, take a look at the Dutch calendar so you don't miss one of the seasonal festivals that are held every year (look for a hotel in advance). Groningen is also the world's bicycle capital. There are more of them here than in any other city in the world.
Rotterdam
Rotterdam is strikingly different from most European cities because of its troubled past. During WWII, the city was practically demolished. However, in the end, this misfortune resulted in Rotterdam becoming the Dutch city with the most modern architecture. The numerous glass and steel skyscrapers perfectly correspond to the dynamic spirit of Rotterdam, and they've earned the city the nickname Manhattan at the Meuse. The city's main tourist attraction is the largest port in Europe. It's one of the best ports in the world and worth a visit even if you're not very interested in the shipping industry. You'll also find many other interesting things in Rotterdam. There are many great cultural destinations, and great shopping as well. You can plan your own trip in Rotterdam by riding on an old tourist tram, by walking or by taking a guided tour. You can find a good hotel for your vacation here.
Haarlem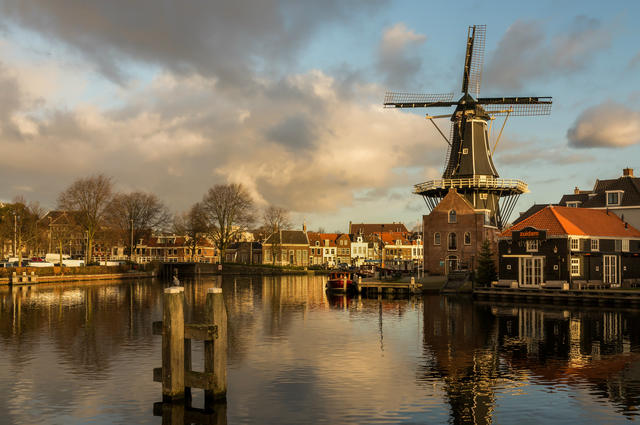 The famous neighborhood of Harlem in New York City is named after the Dutch city Haarlem. No other Dutch city has as many bests: best shopping, best food, best jazz, and best flowers. You can find all of this in Haarlem. The city is close to Amsterdam, so it's not a bad place to stay. The train from Haarlem to Amsterdam takes just 20 minutes and lodging here is significantly cheaper. While in Haarlem, you'll have plenty of things to do in your leisure time like walking along the banks, buying souvenirs from private stands, eating a delicious lunch in a family restaurant, walking around shops, relaxing in your comfortable hotel, and more.
Zaanse Schans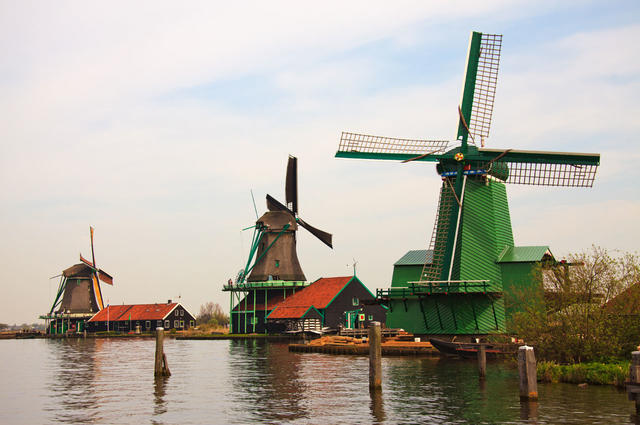 The Netherlands can give you the opportunity to fall into a real fairy tale. If this appeals to you, then you need to visit the village Zaanse Schans, which is just a 30-minute ride from Amsterdam. It's both a living village and a huge open-air museum featuring everything the Netherlands is praised for. While here, you'll be instantly transported to a typical 18th-century Dutch village with small wooden homes, barns and mills. The biggest difficulty in visiting Zaanse Schans is resisting temptation and not buying everything the village stands have to offer. You'll find the best Dutch souvenirs here, like clogs, porcelain dishes, cheese, flowers and toys. After touring the village, don't forget to go to a restaurant to enjoy the local delicacies. You can find a good hotel here.
Delft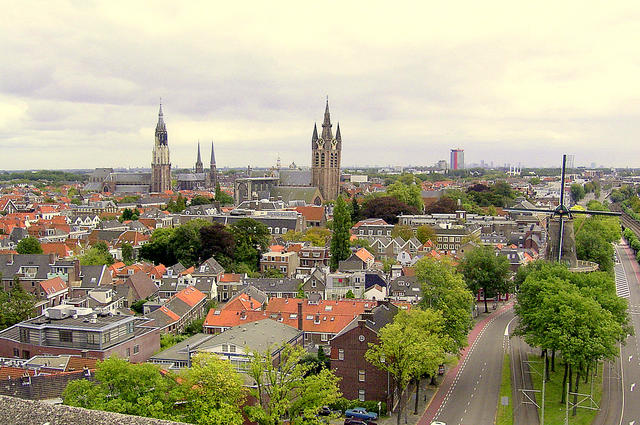 The blue-white Delft porcelain is a pride of the Netherlands, and if you have a weakness for beautiful porcelain goods, then a trip to Delft will be an unforgettable experience. You can get dishes and other porcelain goods, and even attend a master class to better understand how they're made and painted. You can learn about the city's history by walking around the old canals, antique buildings, ancient churches and surprising streets with a tour guide (you can sign up here). But that's not all that Delft has to offer. It's also praised as one of the most picturesque Dutch cities. It's no surprise that this is where the famous painter Johannes (Jan) Vermeer found his inspiration, and his name is connected with many of the city's tourist sights. It's worth booking a hotel in Delft in advance.
Leiden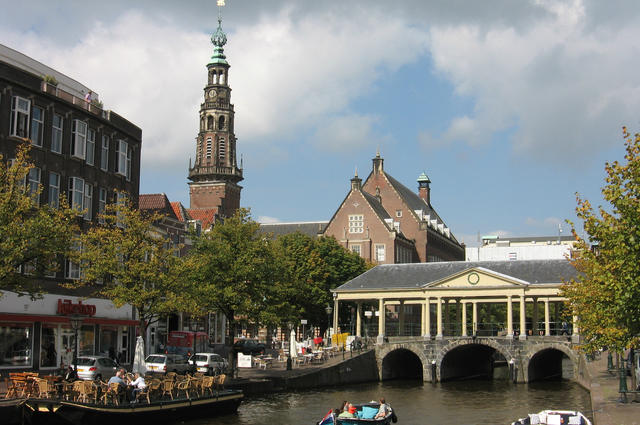 Leiden is the home of the great Rembrandt, and it's one of the most museum-filled cities in the world. You can find all kinds of museums here, with subjects including Ancient Egypt, Leiden paintings, natural history, the human body, and even the American Pilgrim Museum that tells of the founders of the Plymouth colony in the US. It's also impossible to not go into the windmill museum. You can't miss it: it's built to look like a huge mill. The best hotels are in the historical city center. If you want to add some variety to your museum-filled vacation, you can walk through the Leiden Botanical Gardens, which is where the tulip industry in the Netherlands is from, or have a tour guide show you where Rembrandt lived. Leiden is also the closest of the Netherland's large cities to the famous tulip park, Keukenhof.
» READ MORE – How to get to Keukenhof park from Amsterdam?
Gouda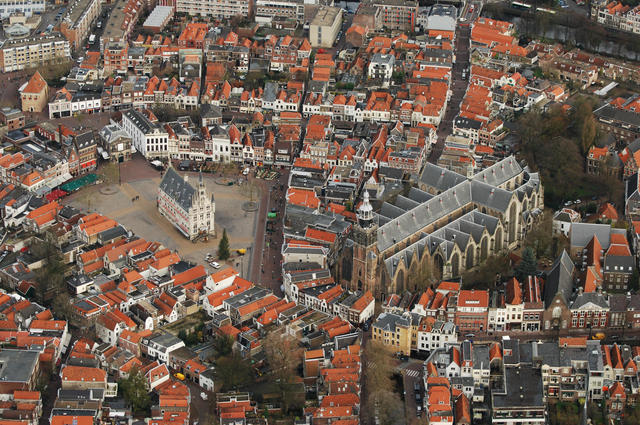 The city's name will make you drool, and even travelers who don't know much about the Netherlands will immediately understand why it's famous. A trip to Gouda is a chance to treat yourself to the Dutch delicacy and learn more about the city, whose history and culture are about a lot more than just cheese. Gouda has interesting architecture, including the 15th century Gothic-style town hall. Along with cheese production, the city has a flourishing candle industry. You can get beautiful locally-made candles and cheese in the city market or from fairs on the weekend. There aren't many hotels in the city, so it's best to get a room in advance. You can have an interesting and informative time in Gouda by walking around the local beautiful places with a tour guide (more information here).
Alkmaar
Mills, cheese, beaches, and cultural entertainment are things that the Netherlands is famous for, and you can see them all in Alkmaar. Have you dreamed of seeing a real mill? Alkmaar has 11! Do you love cheese? The best cheese fairs are here. Do you love beaches? Alkmaar is on the coast of the North Sea. If you love culture, then you have to visit Canada Square in the city center, which always has festivals and exhibits. There's more to buy in Alkmaar than just delicious cheese. The many department stores and boutiques here provide plenty of opportunities to go shopping. The city has about 50 hotels at every price range that you can book using this link.
Have a good trip! 
https://voyage10.com/wp-content/webpc-passthru.php?src=https://voyage10.com/wp-content/uploads/2020/05/glavnaya_1-2_den_haag_binnenhof_skyline_3_0-scaled.jpg&nocache=1
1649
2560
Alina
https://voyage10.com/wp-content/webpc-passthru.php?src=https://voyage10.com/wp-content/uploads/2022/01/voyage10_logo-2-300x95.png&nocache=1
Alina
2020-05-16 16:15:32
2023-02-01 16:48:32
Which cities in the Netherlands should I visit besides Amsterdam?