10 Incredible things to do in Normandy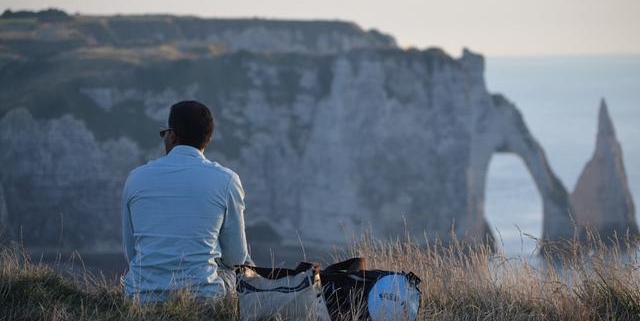 Kilyan Sockalingum / Unsplash
They used to build a wall in Paris to protect against the Normans, but now it is time to build fortifications to protect Normandy from the Parisians. This region is so beautiful that it attracts more tourists every year. A common Parisian dream is to spend a couple of summer weeks here. Normandy is the region of France that is worth visiting to enjoy the northern nature and see the old Norman towns and villages. By the way, be sure to check out our Normandy driving itinerary and excursions to some of the towns.
Visit Mont Saint-Michel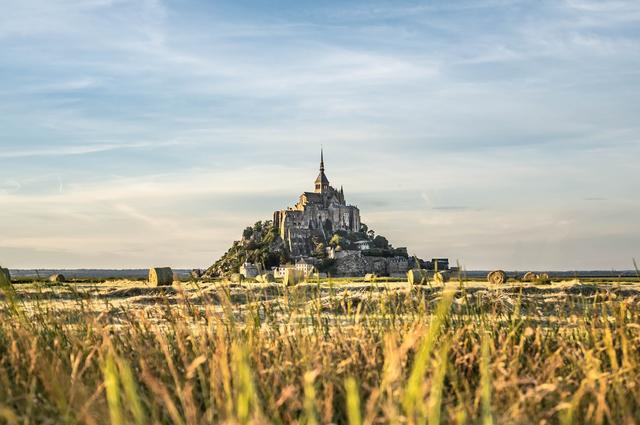 Normandy's most famous landmark is the Abbey of Mont Saint-Michel. It is one of the wonders of the world: a small town perched on a rock that turns into an island at high tide. And on top of the island is a monastery. The bridge will take you to the island, from there, walk and enjoy the streets where the real Normans live. They did not give their island to anyone hundreds of years ago and are unlikely to anyone today. But they are kind to travelers here. 
You can rent a hotel right on the rock (see the list here) and lock yourself and the city behind the defensive wall for the night. Want to feel like you are in the Middle Ages or, say, the Iron Islands of Game of Thrones? It is right here!
Sunbathing in Deauville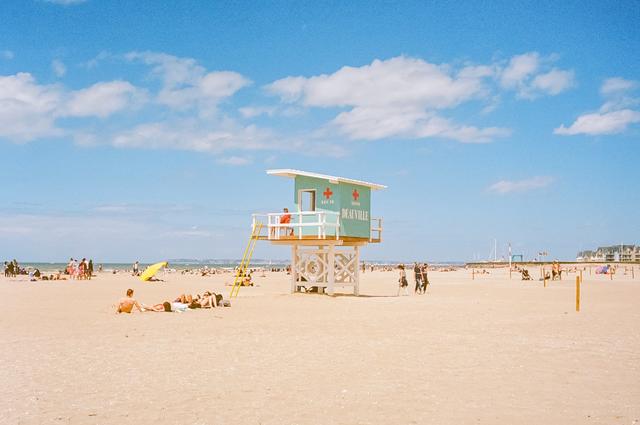 Deauville is the fashionable town of Normandy. There are casinos, horse races, great beaches, and Grand hotels. This city originally became popular with the Parisian intellectual elite, and the rest of the citizens followed them. Today, Deauville is one of the best resorts in Normandy. But do not neglect nearby Trouville. In fact, Deauville and Trouville are one city. However, while Deauville is the city of the rich, the name "Trouville" translates as a city of holes. It may once have been, but today it is a pretty town by the sea. And Trouville has a wonderful market where you can always find fresh fish, local cheeses, and delicious cider. See hotels in Deauville at this link, and here, you will find Trouville hotels.
Book a hotel near the beach
Taste Camembert and other cheeses
Camembert is probably the most famous French cheese. And it comes from Normandy. There is a village here, Camembert, where they originally made the cheese. Moreover, they still produce it here today. You do not have to go to Camembert itself; there are many farms around Normandy where they make it. Also, you can try dishes with it in any restaurant or café in any city in the region. A burger with camembert? A salad with camembert? Or maybe a hot camembert with fresh baguette? And that is only a hundredth of the dishes made in Normandy with this gastronomic landmark.
Relax in Honfleur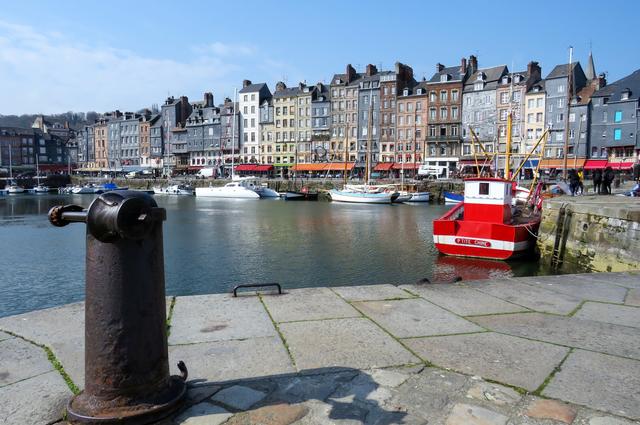 Honfleur is a small village, but Monet loved to paint it! Even if you are completely far from art, you will still want to capture Honfleur at least on your Instagram. An old port, pretty cafes, flowers, and small family-run hotels with verandas – what else do you need to be happy? Get out to sea! Rent a yacht for a private outing; maybe you will be lucky enough to meet a flock of dolphins, harbor seals, or other sea creatures. 
Book a hotel in Honfleur
Taste cider and Calvados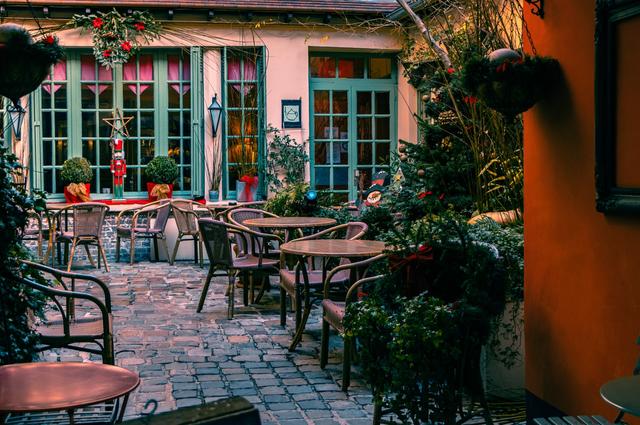 The low-alcohol cider in Normandy is accepted to drink instead of water. You can find it everywhere, as well as Calvados, the local apple brandy. There are a lot of apples in Normandy, the weather is Northerly, and the craving to extract alcohol from apples is great. The locals' joke that the temperature of the water in the sea is +14, but inside Normands, it is +41 Calva degree (Calva is the affectionate name of Calvados). If Camembert is a village, Calvados is a whole department, and Caen is its main city (no, not Cannes, exactly Caen).  
A bottle of apple brandy costs from 15 euros, but a bottle of good cider will cost you only 2-3 euros.
Visit the museum in Rouen
Rouen, the largest city in Normandy, has a magnificent art museum (Musée des Beaux-Arts) with several works of the Impressionists that left a  legacy of their work in the capital. 
And most importantly, visits to the permanent collection are free!
Address: Esplanade Marcel Duchamp, 76000 Rouen.
Open daily from 10:00 to 18:00.
See an evening show on the facade of the Rouen Cathedral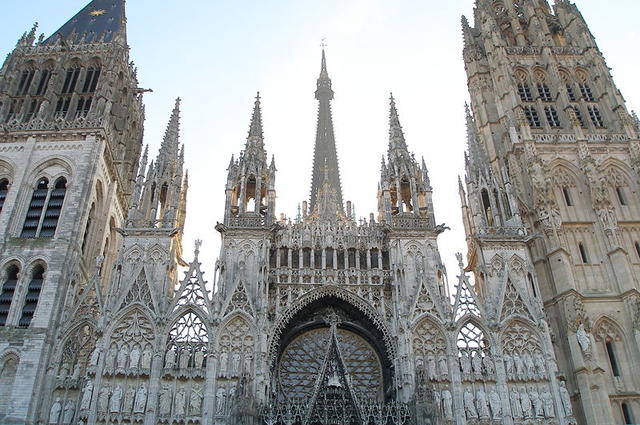 While we are talking about Rouen, you cannot ignore its enormous cathedral. In the literal sense, you cannot bypass the side. Only Monet painted it dozens of times (find out in the Orsay museum in Paris), so what can we do? We advise you to come here not only in the daytime but also in the evening. During the summer, starting from 9 am, there are light shows on the facade of the cathedral every half hour. The show is magnificent! To stay in Rouen at night, see hotels in Rouen at this link.
Book a hotel in Rouen
Get inside the clock
Also, another place in Rouen you should visit is the square where they burned Joan of Arc, and between the Rouen Cathedral and the bonfire in a medieval street, there is the oldest city clock in Europe (Gros-Horloge). You can visit this clock and listen to the history, not only of the device but also of the city- one of the richest in old France. And when else would you find yourself inside a 14th-century clock?
Address: Rue du Gros Horloge, 76000 Rouen.
Visiting time: from 10 am to 6 pm.
Price: full ticket costs 7 euros, there are discounts.
Enjoy the rocks of Etreta
Étretat is a small fishing village on the English Channel coast. It became famous in the 19th century. Guy de Maupassant organized his evenings in Étretat. And after the same, the already mentioned above artists with their paintings well-publicized the village. Etreta, among other attractions, is famous for its picturesque cliffs and beautiful beaches, which lure tourists here. You can even swim in the Channel if the Norman weather allows you.
Book a hotel in Etretat
Visit Monet in Giverny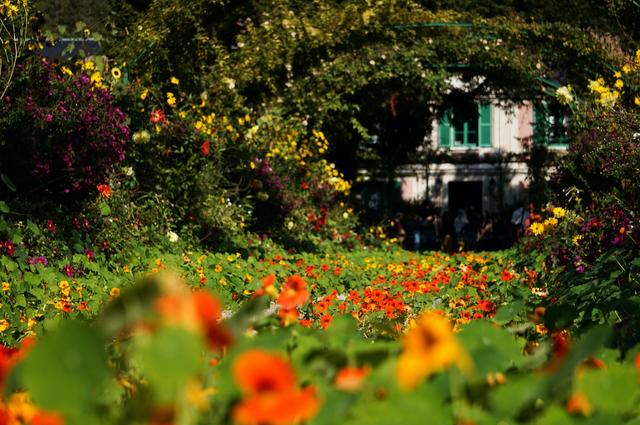 It is commonly believed that Giverny is where Normandy begins. This is the village where Claude Monet lived, and today his house-museum and garden-museum are open to visitors, where after the artist lost his eyesight, painted his endless water lilies. Be sure to take a tour here: you will find many of Monet's paintings brought to life and, more importantly, how many years have passed! You can get to Giverny by train from Paris or book a tour.
See a thousand-year-old tapestry
If you have ever been interested in medieval history, you certainly know of William the Conqueror's name. He was the first to unite the English duchies and create a unified kingdom in Foggy Albion. The first king of England was originally from Normandy. 
The city of Bayeux is home to a unique carpet, for which they created an entire museum. In the literature, it is known as the Bayeux Tapestry. In fact, it is not a tapestry or a carpet. It is an embroidered linen cloth, 70 meters long, which depicts the actual process of William I's conquest of the British lands. Made in the 11th century AD, it is almost a thousand years old. We recommend visiting the museum in Bayeux and using their audio guide. 
Visit William the Conqueror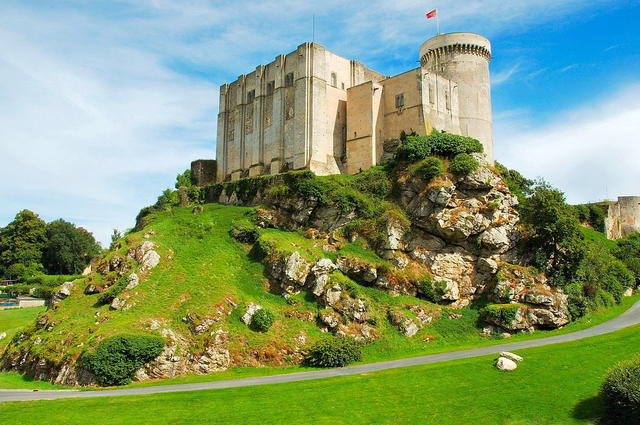 It is magical, but Normandy even has the castle where William I was born! It is in the town of Falaise, perched picturesquely on a hill overlooking it. The castle is more than a thousand years old. The building is carefully restored and will appeal to fans of all kinds of medieval architecture. There is a museum inside the castle and different reconstruction events. The ticket price is 8.5 euros.
Remember D-day
What was there a thousand years ago! Normandy was shaken by hostilities more recently. It was on this shore that the Allies landed during World War II. The battles were fierce and bloody, destroying some cities, for example, Le Havre. You can still see fortifications and defensive batteries in many landing points. You can remember this sacrifice by visiting themed museums and cemeteries in Bayeux, Caen, Sainte-Marie-du-Mont, Longues-sur-Mer, Bény-sur-Mer, Colleville-sur-Mer, and others. 
We have listed only the main attractions in Normandy. And then everything depends on your desires, preferences, and imagination. Horseback riding, biking, kayaking – it is all possible here in Normandy. It is an emerald-colored country with steep cliffs and a rugged Norman spirit with apple scent and kind cows that give milk for the world's most delicious cheeses. Here life flows at a measured pace, and even when it is windy, rainy, and cold outside, it is always warm inside. Come and get warm!
See our article about other Normandy cities worth visiting. Leave your tips on what else to do in this French region, and have a great trip!
» READ MORE – WHAT TO SEE IN NORMANDY: THE CITIES WORTH VISITING
https://voyage10.com/wp-content/webpc-passthru.php?src=https://voyage10.com/wp-content/uploads/2022/06/kilyan-sockalingum-eZerZklgYCU-unsplash.jpg&nocache=1
425
640
Anna
https://voyage10.com/wp-content/webpc-passthru.php?src=https://voyage10.com/wp-content/uploads/2022/01/voyage10_logo-2-300x95.png&nocache=1
Anna
2022-06-20 05:52:06
2022-12-25 08:03:45
10 Incredible things to do in Normandy