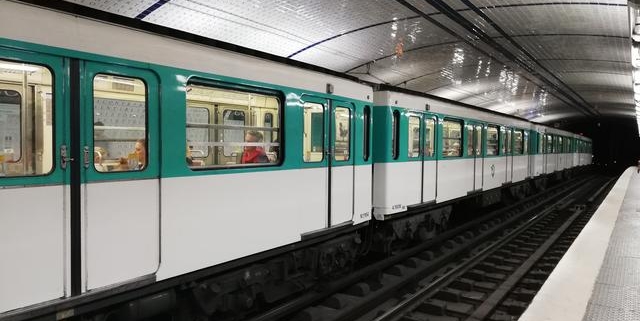 Navigo Pass is a transport smartcard that's used in buses, the metro, the regional RER train and Transilien (but not on the fast TGV trains). It's easy to use since it eliminates all the paper tickets, and it lets you freely move around on public transport in Paris for a day, a week or a month.
Navigo has a few options that affect the price. There are three types of Navigo: one-day, week, and month. Don't confuse the Navigo Pass with the Navigo Easy transport card, which replaced paper tickets starting in October 2021. Read about Navigo Easy here.
Also read the article How to save money on public transport in Paris.
The card itself costs €5, and you can buy it at any metro or RER station as well as the Orly and Charles de Gaulle airports.
A daily pass will cost you €20.10 for zones 1-5 and €8.45 for zones 1-2. Don't forget that the cost depends on the selected validity area. The one-day pass can be loaded onto your Navigo Easy card if you already have one. So far they are also selling paper day passes – they are called Mobilis and cost the same, but you do not need to buy a plastic card.
For a week's use, you have to pay an additional €30, which covers all rides in 5 Paris zones, including the Charles de Gaulle and Orly airports (only the Orlybus), Versailles, Fontainebleau, and Disneyland. It does not work to get to or from Beauvais airport or in other parts of France. The weeklong Navigo works from midnight on Monday to 11:59 on Sunday. You can buy them up to midnight on Thursday, after which the next week starts being sold on Friday morning.
If you need a weekend pass that captures the beginning of next week, consider the Paris Visite pass.
The price for the month ticket is €84.10 in addition to the €5 for the card, and covers the same territory as the week-long ticket from the 1st to the last of the month. They are sold starting on the 20th of the month. For example, on December 20, you can buy a ticket for January.
This is the only postpaid program for using Paris transport. To obtain the Navigo Liberte+ card you will need a copy of your passport and a bank card. One trip in 1 or 2 zones will cost 1.69 €, as with the Navigo Easy card. You only pay up to the total of 8.45 €, which is the cost of the daily pass. At the end of the month all your trips are counted and the fare is deducted from your bank card. But you will never pay more than the cost of the Navigo Jour per day. Read more on the RATP website.
Some tourists think that Navigo is just for French citizens, but that's not true. Anyone can buy it. They're sold in almost all ticket booths in the metro, RER and Transilien stations. Remember that you'll need a 2.5 x 3 cm photo. It's better to have it made in advance; otherwise, using the special photobooth nearby will cost €5 for 4 pictures. You also have to put down your name.
The following instructions explain how to fill out Navigo on a machine.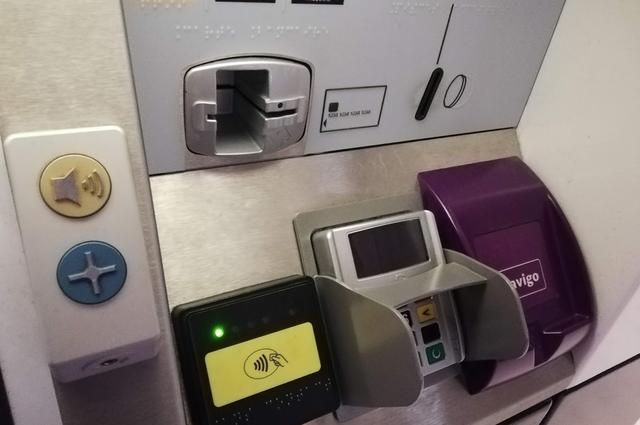 Choose your language and then "fill out Navigo" — Navigo pass options.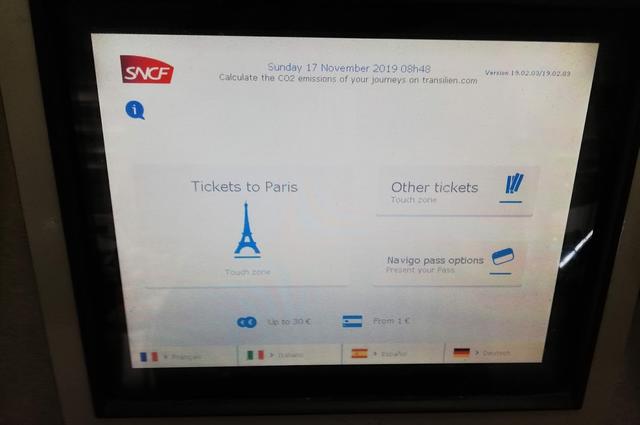 Choose the month or weeklong duration.
Here's where you'll place your Navigo card on the turnstile.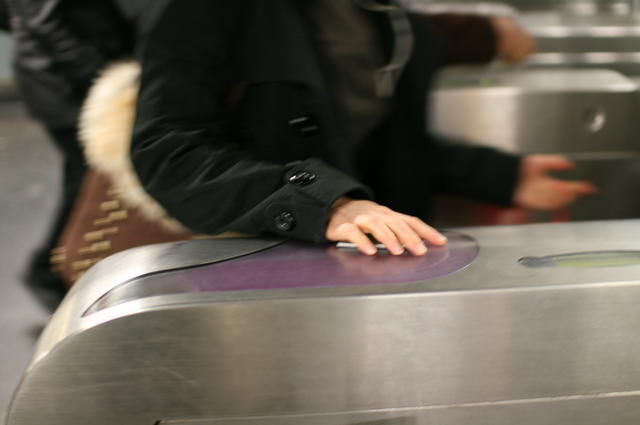 Is it worth buying Navigo? It depends on when you'll be in Paris, where you'll be staying, and the length of your visit. Of course, the latter is the biggest factor. The month Navigo is good if you're planning on being in Paris for at least three weeks in one calendar month and will use the metro or bus more than twice a day.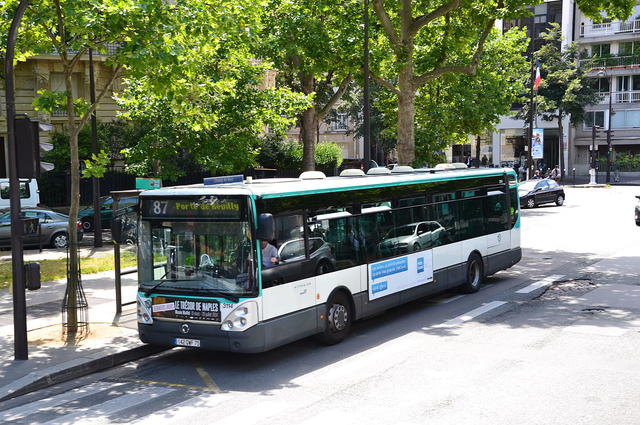 Buying the week ticket will save you money if you land on Monday and plan to actively move around for the week. If you're landing in Paris in the middle of the week, it's unlikely that Navigo is worth it since you can only use it until Sunday. If that's the case, it's worth considering buying Navigo Easy and topup it with carnet (10 tickets) for €18.90.
While weighing your options, keep in mind where you'll be staying. If you're staying in the city center, you'll see all the main sights with minimal use of the public transport. In that case, there's no point in buying Navigo.
Paris City Centre: book hotel in
Navigo is good for those who'll be staying in a suburb of Paris. If Disneyland is a big part of your trip, for example, Navigo will definitely save you money.
We can help plan your trip! Have a nice trip!
https://voyage10.com/wp-content/webpc-passthru.php?src=https://voyage10.com/wp-content/uploads/2021/04/IMG_20190814_211138.jpg&nocache=1
425
640
Alina
https://voyage10.com/wp-content/webpc-passthru.php?src=https://voyage10.com/wp-content/uploads/2022/01/voyage10_logo-2-300x95.png&nocache=1
Alina
2020-02-22 18:56:35
2023-05-20 09:55:44
Navigo Pass in Paris